A COLONEL IN THE CONFEDERATE ARMY
CASTLE, Egerton.
Consequences. A Novel ... in three Volumes ...
London: Richard Bentley and Son ... 1891.
3 vols., 8vo., titles printed in red and black, original publisher's dark red ribbed cloth in check-patterns, small stain on the upper cover of volume I, and a short tear to the spine of volume I, otherwise a very good copy.
£400

Approximately:
US $0
€0
First edition. A hasty marriage to a beautiful Spanish girl leads the young army officer George Kerr to repent at leisure. After a violent domestic quarrel in which he assaults his young wife, appalled at 'the horror of the disgrace he had brought upon his manhood', Kerr attempts suicide. The gun fails. Instead he fakes his own death by drowning, leaving his clothes on the shore and departing for South America under an assumed name.

The story resumes twenty-five years later when Kerr (alias David Fergus) returns from the New World having achieved fame and fortune as a colonel in the Confederate Army. Only now does he discover that he is the father of a grown son, and the consequences of the impulsive actions of his youth become clear.

The author was a lieutenant in the Second West India Regiment and afterwards a captain in the Royal Engineers Militia. He was also an expert swordsman, for many years amateur champion of Great Britain, hence the lengthy scene involving student duelling at Heidelberg University. Later he became a newspaper proprietor in Liverpool. Consequences was his first novel. Bentley Private List, 12 January 1891; Wolff 1146.
You may also be interested in...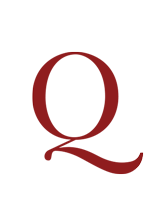 LAMB, Charles.
The Works … in two Volumes …
First edition, dedicated to 'my dear Coleridge': a selection of poems, essays and letters, as well as John Woodvil and Rosamund Gray. There are also five poems by Charles's sister Mary.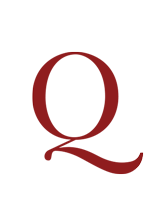 THE PROVINCIAL STAGE [MOZEEN, Thomas].
Young Scarron.
First edition of one of the earliest English theatrical novels, schematically based on Scarron's Roman comique, and dedicated to the managers of the London theatres. Mozeen was himself a successful strolling player. The narrative follows Bob Loveplay and Will Glitter as they lead a troupe of itinerant actors through the Northern provinces one summer. Allowing for romantic subplots and moments of satire, Young Scarron offers a breezy and colloquial insight into the provincial stage.