CECI, Carlo.
Piccoli Bronzi del Real Museo Borbonico … descritti e disegnati da Carlo Ceci.
Naples, stamperia di Salvatore Piscopo, 1858.
Oblong folio, pp. [2, dedication], 10 leaves of descriptive letterpress, with coloured frontispiece and 13 coloured lithos; bound in original printed wrappers, front cover with printed title acting as title-page, some minor dust-soiling and light marginal stains, some short marginal tears repaired; sewn as issued, cloth portfolio.
£650

Approximately:
US $0
€0
Second edition (with three extra plates) of this exhibition catalogue of ancient artefacts excavated from Pompeii and Herculaneum on display at the Real Museo Borbonico (today Museo Nazionale) in Naples, and here illustrated and described by its curator, Carlo Ceci. The plates display a mixture of decorative bronzes, ornamental armour and weaponry, votive offerings, as well as more mundane items such as tools. Ceci was particularly interested in everyday objects used by Roman women, such as kitchen utensils, cosmetics, and toiletries.

The illustrations are very fine. The first litho shows the excavations in progress; all have colours added by a contemporary hand. The first edition was published in 1854.

Borroni 1870; Murray, Museums, II, p. 46.
You may also be interested in...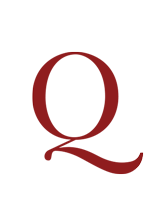 FANNO, Marco.
L'Evoluzione delle banche d'emissione …
First separate appearance, reprinted from the Rivista Ligure di Scienze, Lettere ed Arti, of an early piece by Fanno (1878–1965), 'a most distinguished Italian economist' (The New Palgrave).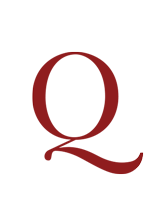 PARETO, Vilfredo.
Trasformazione della Democrazia.
First collected edition of four articles originally published in the Rivista di Milano between 5 May and 20 July 1920: 'Generalità', 'Sgretolamento della Sovranità centrale', 'Il Ciclo plutocratico', and 'I Sentimenti', with an appendix in which Pareto relates the pieces to the theory set out in his Trattato di Sociologia (1916). Along with the articles collected in Fatti e Teorie (1920), these represent the application, with some adaptation, of his major sociological ideas to history and contemporary development. They are an important source for his political ideas at the end of his life, when he engaged, ambiguously, with Fascism. See Placido Bucolo, The Other Pareto, pp. 248–53.