CHARRON, Pierre.
Les trois veritez. Seconde edition reveue, corrigée, & de beaucoup augmentée.
Bordeaux, Simon Millanges, 1595.
8vo., ff. [12], pp. 176, ff. [4], pp. 775, p. [1]; an excellent copy, unpressed, in the original vellum, small piece gnawed from fore-edge of upper cover.


£1400

Approximately:
US $0
€0
Second, much enlarged edition of Charron's first book, which sought to prove the existence of God, man's need of religion, and – in the main part, with a heavy debt to Montaigne's Christian scepticism – the truth of Catholicism against Protestantism.

Desgraves, Bibliographie bordelaise, no. 162. Tchemerzine, II, p. 244 (c).
You may also be interested in...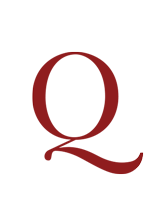 [LEWIS, Thomas].
English Presbyterian Eloquence: or, Dissenters Sayings ancient and modern. Collected from the Books and Sermons of the Presbyterians, &c. from the Reign of Queen Elizabeth to the present Time: wherein it appears, that the Presbyterians have constantly attempted to subvert the fundamental Articles of the Christian Faith; to abolish the Doctrine and Discipline of the Church of England establish'd by Law; to ruin the Characters of the Universities, the Convocation and the Episcopal Clergy; to asperse the Memory of his present Majesty's Royal Progenitors; and have been profess'd Enemies to Truth, common Sense, and good Manners, from the first Settlement in this Kingdom. With Remarks upon every Chapter. …
First edition of a vehement anti-Presbyterian tract. The text comprises extracts from the work of contemporary Dissenting writers and politicians followed by Lewis's own 'Remarks': 'What vile Punning and Jingle is here, what a clutter about Melting and Ramming, and Firing, and Dismounting? Figures of speech so low and Unscholarlike, that the Dignity of the Commons, I believe, was never so prostituted …'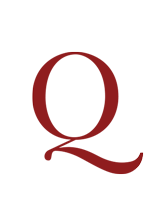 MORGES IMPRINT [CHANDIEU, Antoine de la Roche de.]
De vera peccatorum remissione, adversus humanas satisfactiones et commentitium ecclesiae Romanae purgatorium, theologica et scholastica disputatio. Authore A. Sadeele.
First edition, rare. This work, bearing the imprint of the small Swiss town of Morges, is the third of three treatises by Chandieu (1534–1591) which reiterate Calvinist standpoints on key aspects of theology. Concerned with the remission of sins and the existence of Purgatory, it is divided into six chapters, the fourth and largest of which systematically refutes Catholic criticism of Protestant doctrine.