CHATSWORTH.
A Poem; dedicated by Permission, to her Grace the Duchess of Devonshire …
[London, 1788].
4to., pp. iv, 29, [1], printed on thick paper; the title-page is engraved, with the calligraphic lettering by H. Shepherd and the large vignette of Chatsworth by Samuel Middiman after J. M.; bound following the title is an unpaginated 4to. leaf printed on writing paper announcing that the list of subscribers has been omitted in anticipation of further names and will be delivered later (but no copy is known); title-page dusty and cut close at fore-edge just touching the vignette, else a good copy, disbound.
£850

Approximately:
US $0
€0
The subscriber's edition, on thick paper; there was also a trade edition, disposed in 20 pages and without the inserted leaf, albeit with the same engraved title.

Although written on the threshold of the Romantic period Chatsworth, with its heroic couplets, has an old-fashioned feeling. The author surveys neighbouring Derbyshire, the ancient history of the estate (Mary Queen of Scots was a prisoner in the time of Elizabeth), the heroic and patriotic line of the Cavendish family, and, in passing, the famous waterworks and sculpture, and 'old themes like invocation, retirement, Art and Nature'. In Aubin's judgement 'the estate-poems published between 1764 and 1790 are completely undistinguished …', but he does make half an exception in the case of Chatsworth, quoting six lines that are more promising of the future.

Rare. ESTC finds copies at BL, Bodley, Yale (2), and McMaster (and of the trade edition at BL, Rylands, Harvard, Cincinatti, and Toronto). Aubin, Topographical Poetry, pp. 142, 327.
You may also be interested in...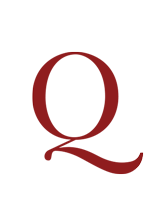 CAMPANELLA, Tommaso.
De Monarchia Hispanica. Editio novissima, aucta & emendata ut præfatio ad lectorem indicat.
Second Elzevir edition in Latin of Campanella's important political tractate on a universal monarchy, including in Chapter 31, 'De altero Hemispherio & Mundo Novo', a discussion of the settlement of America and the importance of defending it from English (Protestant) influence.
PUZZLEWELL, Peter, pseud.
The Phœnix; or, a choice Collection of Riddles and Charades …
First edition thus, a very scarce illustrated collection of riddles and charades, abridged from an earlier Newbery publication. The charming illustrations throughout, new to this edition, make the work a sort of children's emblem book. Written solutions are also included at the end. A contemporary (juvenile) reader has added charmingly naïve charades for 'plate-rack', 'lark-spur' and 'Frankfort' in manuscript.