CHAUCER, Geoffrey.
The Workes of our ancient and learned English Poet, Geoffrey Chaucer, newly printed. To that which was done in the former Impression, thus much is now added. 1. In the Life of Chaucer many Things inserted. 2. The whole Worke by old Copies reformed. 3. Sentences and Proverbes noted. 4. The Signification of the old and obscure Words prooved: also Characters shewing from what Tongue or Dialect they be derived. 5. The Latine and French, not Englished by Chaucer, translated. 6. The Treatise called Jacke Upland, against Friers: and Chaucers A. B. C. called La Priere de Nostre Dame, at this Impression added.
London, Printed by Adam Islip. An. Dom. 1602.
Folio., ff. [24], 376, [14], black letter, with a copperplate portrait of Chaucer within a family tree by John Speed after Hoccleve, woodcut initials, terminal errata leaf; title-page slightly dusty, but a very good copy in early stiff vellum, red morocco label.
£6000

Approximately:
US $8322
€6802
Second Thomas Speght edition (sixth collected edition), revised much for the better by Francis Thynne; this is the variant with Adam Islip rather than George Bishop in the imprint. The portrait of Chaucer, which first appeared in the Speght edition of 1598, is the first engraved representation of the poet.

Francis Thynne, son of William Thynne who had edited Chaucer's Workes in 1532, had been preparing a commentary on Chaucer when Thomas Speght published his edition of 1598. Thynne abandoned his commentary, wrote some criticisms of Speght's edition, and then joined with Speght to produce this revised edition, also contributing a poem 'Upon the picture of Chaucer'. This is the first edition to attempt thorough punctuation, the important glossary is nearly doubled in size, and two pieces, one by Chaucer ('La Priere de Nostre Dame'), and one not ('Jack Upland'), appear here for the first time.

STC 5080; Pforzheimer 178.
You may also be interested in...
TYRTAEUS and CALLINUS.
Les chants...traduits en vers par Firmin Didot.
One of only 100 copies - all hors de commerce - of this deluxe folio Didot edition of some of the oldest martial elegy verses of the Western tradition: the surviving works of the Spartan poet Tyrtaeus and the Ephesian poet Callinus (7th-6th century BC). The text is preceded by an engraved Lettre to Firmin Didot by his three sons, with an appraisal of the achievements of his printing house in his absence (during a tour of Spain). It was in the same year, 1827, that Firmin Didot passed the managing of his business on to Ambroise, Hyacinthe and Frédéric to devote himself to public affairs. Two years later he officially resigned.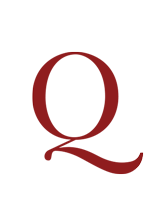 KOGEVINAS, Lykourgos.
Le Mont Athos. Suite de douze eaux-fortes originales et inédites par Lyc. Kogévinas. Préface de Charles Diehl.
First edition of this splendid suite of etchings of the monasteries of Mount Athos. This is number 78 of 250 suites printed (of which those numbered 1–25 are on Japon Impérial paper and those numbered 26–250 are on Holland Van Gelder paper).