CHERTABLON, M. de.
La maniere de se bien preparer a la mort. Par des considerations sur la Cene, la Passion, et la Mort de Jesus-Christ, avec de très-belles estampes emblematiques.
Antwerp, George Gallet, 1700.
Large 4to, pp. 63, [1], title printed in red and black, with 42 engraved plates (comprising three plates lettered A–C and 39 numbered plates) after Romeyn de Hooghe; an excellent copy, large and fresh, in nineteenth-century black morocco-backed boards, top edges gilt, by Bruyère; spine and extremities a little rubbed; from the library of Samuel Ashton Thompson Yates (1842–1903), with bookplate.
£1800

Approximately:
US $0
€0
First edition with the present text. Romeyn de Hooghe's fine series of engravings were first printed for David de la Vigne's Miroir de la bonne mort (Amsterdam or Antwerp, 1673). The artist was still working in 1700, but because the plates in this work are unsigned and several are reversed from the earlier versions or have other minor differences, they were most likely copied by another artist.

Each of the 39 numbered plates depicts a man contemplating a religious image. The text provides a commentary and an appropriate verse of scripture for each plate; meditation on the Last Supper, the Passion and the death of Christ is advocated as the means by which to achieve a good death.

It is bound with the text (ff. [10]) of the Dutch translation of David de La Vigne's Miroir, (Spiegel om wel te sterven, Amsterdam, J. Stigter), which was published to accompany several undated (but all probably 1694) editions of de Hooghe's plates. The text comprises a short Biblical quotation and an explanatory note for each plate. Other copies are known with both Chertablon's French text and the Spiegel om wel te sterven, as here.

Cohen-De Ricci 232; Graesse II 130; Landwehr, Romeyn de Hooghe as book illustrator 84.
You may also be interested in...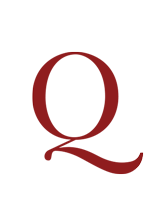 'FIRST OF THE ENGLISH POETS OF OUR AGE' SPENSER, Edmund.
The Faerie Queen: The Shepheards Calendar: together with the other Works of England's Arch-Poët, Edm. Spenser: collected into one Volume, and carefully corrected.
First collected edition, second issue, of the 'first of the English poets of our age, as his poems prove, written under the smile of the Muses, and with a genius destined to live' (William Camden). This volume contains all of Spenser's poetical works including Prosopopoia or Mother Hubberds Tale, which was left out of the 1611 issue, because of its allegorical attack on Lord Burghley, the father of the (then living) Lord Treasurer Robert Cecil.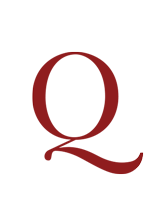 AUBREY, John.
Miscellanies, viz. I. Day-Fatality. II. Local-Fatality. III. Ostenta. IV. Omens. V. Dreams. VI. Apparitions. VII. Voices. VIII. Impulses. IX. Knockings. X. Blows Invisible. XI. Prophesies. XII. Marvels. XIII. Magick. XIV. Transportation in the Air. XV. Visions in a Beril, or Glass. XVI. Converse with Angels and Spirits. XVII. Corps-Candles in Wales. XVIII. Oracles. XIX. Exstasie. XX. Glances of Love / Envy. XXI. Second-Sighted Persons …
First edition of Aubrey's entertaining collection of folk history, superstitions, and gossip, the only book he completed. The topics he tackles in this work of 'hermetick philosophy' include 'omens and prophecies, dreams and apparitions, day fatality and second sight, all of which he was concerned to explore and explain, verify or discredit' (Oxford DNB). It is a work rich in curious information: there are charms to cure agues or the bite of a mad dog, spells to summon a vision of your future spouse on St Agnes' Eve, and advice on the interpretation of dreams.