[CHINESE HISTORY]
Eastern anecdotes of exemplary characters, which sketches of the Chinese history. In one volume. Inscribed to her Royal Highness the Duchess of York. The researches of history are never-failing sources of instruction and amusement. Designed for youth.
London, Samson Low, 1799.
8vo, pp. xvi, 176, with list of subscribers; a clean copy in contemporary sheep, rubbed, spine-ends worn, upper joint cracked and tender but hinge holding; with ink ownership inscription 'S H Jebb 1810' to front free end-paper.
£1250

Approximately:
US $1672
€1416
First edition. Using a selection of historical characters from Chinese history this work acknowledges that history 'offers both an ample field for moral Instruction as well as rational Amusement' (p. xiii). The focus on China is explained in the introduction: 'moral virtues were never practised in a more eminent degree, by any people than by the Chinese...' (p xxiii). Having outlined the history of China, the socio-political background, and the importance of the teachings of Confucius the book then introduces various historical anecdotes featuring characters from Chinese history.

Each chapter has a brief quotation that encapsulates the lesson, followed by a lively story: Ouli, Prince of Tartary teaches us that 'Temperance is a source from whence many virtues flow', while Kublay, the grandson of Jengiz-Khan teaches that 'The Price who civilizes and enlightens a barbarous people, is more worth of renown, than the splendid acts which the sword of the Conqueror can obtain'.

ESTC T88341.
You may also be interested in...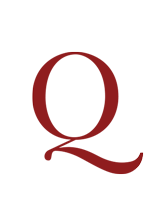 PFIZMAIER, August.
Woerterbuch der japanischen Sprache.
First edition of the first Japanese – German dictionary, which gives the Kanji (Chinese) characters together with the Katakana sound. On facing pages are printed the German (expansive) and English (shorter) translations or definitions together with the transliterated version. The work was handsomely printed by the Armenian Mecharist Order, noted for their expertise in oriental printing. Only this first part was published; a continuation was abandoned due to the cost of printing.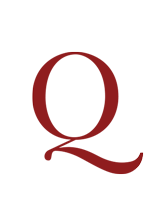 SWART, A.G.N., compiler.
Rubber companies in the Netherland East Indies … Issued by The Netherland Commission for the International Rubber Exhibition, London 1911. .
First edition. Issued by the Netherland Commission for the International Rubber Exhibition, London, 1911, the work provides details of the rubber companies operating in the Dutch East Indies, including capital, directors, the estates held and their location and yield, etc. It is introduced by a preface by Swart and essays by P. van Romburgh on 'Some Particulars Touching the Suitability of the Netherland East Indies for Rubber Cultivation' (pp. [VII]-XII) and J.P. van der Stok on 'The Climate of the Islands in the Netherland Indian Archipelago' (pp. [XIII]- XVII), and the volume concludes with maps of Indonesia, Java and Sumatra. The work is scarce, and COPAC does not locate the first edition in UK libraries, and only one copy of the second edition, which was published in 1914.