CHRISTENING (The).
A satirical Poem. In which are contain'd the humorous Transactions, Speeches, and Behaviour of the Guests who were present at the Ceremony and Entertainment …
London: Printed by W. James … 1732.
Folio, pp. 12, with an engraved frontispiece ('The Court Gossops' (sic.)), bound in error at the end; a little dusty, pale damp stain in top outer corner, else a good copy, disbound.
£2000

Approximately:
US $2774
€2267
First edition of an amusing verse satire on a famous court scandal. In 1732 Anne Vane, mistress of Frederick, Prince of Wales, gave birth to a son. The child, Cornwall Fitz-Frederick, was acknowledged as his, perhaps only as an assertion of his independence from his parents, and paternity was contested by Lords Hervey and Harrington, both of whom had apparently shared Vane's bed. Ridicule from the press followed, with comic prints and several verse and prose satires – including several depicted on the bookshelf in the frontispiece.

Here, the boy's christening provides the author with the opportunity to assemble a cast of scandalous courtly types and satirise their greed and loose sexual morals: 'Among the guests, mirth, Burgundy, Champeign / And smutty jests alternately do reign'.

Frederick broke off his relationship with Vane in 1735 and, suffering from 'cholics, loss of appetite, and general decay', she moved to Bath where both she and the child died the next year, an unhappy end alluded to by Samuel Johnson in The Vanity of Human Wishes (1749), when 'Vane could tell what ills from beauty spring.'

The striking frontispiece depicts Vane and the Prince of Wales seated on a canopied bed in a large room. Around them, courtiers drink, wield fans, and engage in intrigue. There is a bookcase on the left of the room filled with racy titles such as Ovid's The Art of Love and Rochester's Poems. After 'The Christening' is a second satirical poem, on the benefits of abandoning sexual morals in order to achieve preferment: 'The Happy Exchange, or a Maidenhead well dispos'd of.'

Scarce. ESTC lists eleven copies, at least three missing the frontispiece.

Foxon C164.
You may also be interested in...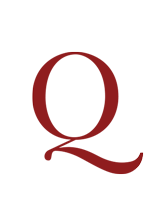 COLERIDGE, S[amuel] T[aylor].
Poems … second Edition. To which are now added Poems by Charles Lamb and Charles Lloyd …
Second edition of Poems on Various Subjects, 1796, but in large measure a new work, with a third of the former volume omitted and replaced by new material, including the fine 'Ode on the departing Year'. Thirty-six lines are added to the 'Monody on the Death of Chatterton' and other poems are heavily revised. This volume is also the first collection to include poems by Coleridge's friends Charles Lamb (who had contributed a few sonnets to the first edition) and Charles Lloyd.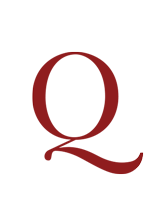 POUND, Ezra.
Hugh Selwyn Mauberley.
First edition, no. 125 of 165 unsigned copies from a total impression of 200, printed by John Rodker at the Ovid Press in Belsize Park Gardens.