CHRISTENING (The).
A satirical Poem. In which are contain'd the humorous Transactions, Speeches, and Behaviour of the Guests who were present at the Ceremony and Entertainment …
London: Printed by W. James … 1732.
Folio, pp. 12, with an engraved frontispiece ('The Court Gossops' (sic.)), bound in error at the end; a little dusty, pale damp stain in top outer corner, else a good copy, disbound.
£2000

Approximately:
US $2604
€2236
First edition of an amusing verse satire on a famous court scandal. In 1732 Anne Vane, mistress of Frederick, Prince of Wales, gave birth to a son. The child, Cornwall Fitz-Frederick, was acknowledged as his, perhaps only as an assertion of his independence from his parents, and paternity was contested by Lords Hervey and Harrington, both of whom had apparently shared Vane's bed. Ridicule from the press followed, with comic prints and several verse and prose satires – including several depicted on the bookshelf in the frontispiece.

Here, the boy's christening provides the author with the opportunity to assemble a cast of scandalous courtly types and satirise their greed and loose sexual morals: 'Among the guests, mirth, Burgundy, Champeign / And smutty jests alternately do reign'.

Frederick broke off his relationship with Vane in 1735 and, suffering from 'cholics, loss of appetite, and general decay', she moved to Bath where both she and the child died the next year, an unhappy end alluded to by Samuel Johnson in The Vanity of Human Wishes (1749), when 'Vane could tell what ills from beauty spring.'

The striking frontispiece depicts Vane and the Prince of Wales seated on a canopied bed in a large room. Around them, courtiers drink, wield fans, and engage in intrigue. There is a bookcase on the left of the room filled with racy titles such as Ovid's The Art of Love and Rochester's Poems. After 'The Christening' is a second satirical poem, on the benefits of abandoning sexual morals in order to achieve preferment: 'The Happy Exchange, or a Maidenhead well dispos'd of.'

Scarce. ESTC lists eleven copies, at least three missing the frontispiece.

Foxon C164.
You may also be interested in...
CONTEMPORARY ARMORIAL VELLUM MAY, Thomas.
The Reigne of King Henry the Second, written in seaven Bookes. By His Majesties Command.
First edition of a verse history dedicated to Charles I. May's literary career had begun with his translation of Lucan's strongly anti-imperial Pharsalia (1626-7), which also influenced several of his stage tragedies. But his republicanism was muted thereafter, and indeed his Continuation of Lucan (1630) was dedicated to King Charles, who then commissioned May's verse histories of Henry II (1633) and Edward III (1635). 'These poems, while they do not follow an obvious Caroline propaganda purpose, are sympathetic to the dilemmas of royal power' (Oxford DNB). Charles purportedly came to May's defence in 1634 after an altercation at court with the Lord Chamberlain, calling May 'his poet'; but his loyalty was not rewarded, and May sided with Parliament in the 1640s, turning propagandist.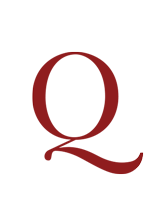 [JOHNSON, Samuel].
The Prince of Abissinia. A Tale. In two Volumes …
First edition of Johnson's only novel, written in the evenings of a single week to pay for his mother's funeral. Its rapid execution is said to have been due to the fact that he had been pondering its chief topics all his life. It soon became his most popular work. Although now inevitably called 'Rasselas' after the name of the hero, that title was not used in the author's lifetime except for the first American edition (1768).