[CITTADELLA, Cesare.]
Catalogo istorico de' pittori e scultori ferraresi e delle opere loro con in fine una nota esatta delle piu celebri pitture delle chiese di Ferrara.
Ferrara, per Francesco Pomatelli, 1782-83
4 vols bound in 2, large 8vo, pp. 42, 197, [1]; vi, 246, [2]; vi. 326, [2]; 344, [2]; with together 25 engraved portraits by Luigi Ughi, and each volume with engraved title-page enclosed by floral border also by Ughi; a fine copy in contemporary vellum, spine with contrasting red and green morocco labels, gilt, red marbled edges.
£2850

Approximately:
US $3644
€3361
First edition of the most important source book on artistic life in Ferrara then published. Cesare Citadella (1732-1809), a painter, priest, and curator of the natural history cabinet affiliated to Ferrara University, compiled his work by using the unpublished manuscript of Girolamo Baruffaldi who had assembled material on Ferrara's artists in the early 18th century (cf. Comolli, Bibliografia, (1788), I, pp. 209-216)). There is however, much original work by Citadella who gives a chronological account of Ferrara painters, sculptors, and engravers. Each Life is followed by a long list of the artist's works to be found in Ferrara; the artistic output is critically evaluated. Baruffaldi's book was only published in 1844-46.

Schlosser Magnino pp. 531, 584; Cicognara 2240; Lozzi 1663.
You may also be interested in...
AN ACCOUNT BY LA PÉROUSE'S INTERPRETER, WHO WOULD LATER IDENTIFY RELICS OF THE EXPEDITION RECOVER LESSEPS, Jean Baptiste Barthélemy de.
Journal historique du voyage de M. de Lesseps, Consul de France, employé dans l'expédition de M. le comte de la Pérouse, en qualité d'interprète du Roi; depuis l'instant où il a quitté les frégates françoises au port Saint-Pierre et Saint-Paul du Kamtschatka, jusqu'à son arrivée en France, le 17 octobre 1788.
First edition. The French diplomat Lesseps (1766-1834) spoke fluent Russian, and was appointed interpreter (with the rank of vice-consul) to La Pérouse's expedition and travelled with the expedition on board the Astrolabe as far as Petropavlovsk in Kamchatka. From there, 'La Pérouse sent Baron de Lesseps overland [...] to Europe, with letters and the journals of the expedition. His journey was a very difficult one, as he was faced with primitive roads, enormous distance, a hazardous climate, and the perils of a half-civilized and badly policed empire; but he succeeded, and to him we owe the survival of many of the most important documents of the ill-fated expedition' (Hill). Lesseps arrived at Versailles on 17 October 1788, where he was presented to the king, who ordained that this narrative should be published at the expense of the state, and then returned to his diplomatic career. Many years later, he would later be responsible for identifying some of the relics of La Pérouse's expeditions which had been recovered from Vanikoro by the Irish mariner Peter Dillon.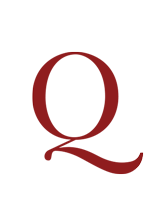 THE POPE AS ANTICHRIST DU ROSIER, Simon.
Antithesis Christi et Antichristi, videlicet Papae.
Rare edition of this satirical attack on the Catholic Church and the Pope by the Protestant minister Simon Du Rosier (or Rosarius), first published in Wittemberg in 1521. An excellent example of the 'antithesis genre', of which Luther's Passional Christi und Antichristi is the most famous expression, Du Rosier's work is illustrated by a series of woodcuts, attributed to Bernard Salomon after Lucas Cranach, which cleverly juxtapose the life of Christ with the luxury and dissolution of the Pope in order to back the Lutheran tenet that the Pope is the Antichrist.