[CITTADELLA, Cesare.]
Catalogo istorico de' pittori e scultori ferraresi e delle opere loro con in fine una nota esatta delle piu celebri pitture delle chiese di Ferrara.
Ferrara, per Francesco Pomatelli, 1782-83
4 vols bound in 2, large 8vo, pp. 42, 197, [1]; vi, 246, [2]; vi. 326, [2]; 344, [2]; with together 25 engraved portraits by Luigi Ughi, and each volume with engraved title-page enclosed by floral border also by Ughi; a fine copy in contemporary vellum, spine with contrasting red and green morocco labels, gilt, red marbled edges.
£2850

Approximately:
US $3854
€3211
First edition of the most important source book on artistic life in Ferrara then published. Cesare Citadella (1732-1809), a painter, priest, and curator of the natural history cabinet affiliated to Ferrara University, compiled his work by using the unpublished manuscript of Girolamo Baruffaldi who had assembled material on Ferrara's artists in the early 18th century (cf. Comolli, Bibliografia, (1788), I, pp. 209-216)). There is however, much original work by Citadella who gives a chronological account of Ferrara painters, sculptors, and engravers. Each Life is followed by a long list of the artist's works to be found in Ferrara; the artistic output is critically evaluated. Baruffaldi's book was only published in 1844-46.

Schlosser Magnino pp. 531, 584; Cicognara 2240; Lozzi 1663.
You may also be interested in...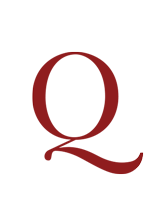 THE POPE AS ANTICHRIST DU ROSIER, Simon.
Antithesis Christi et Antichristi, videlicet Papae.
Rare edition of this satirical attack on the Catholic Church and the Pope by the Protestant minister Simon Du Rosier (or Rosarius), first published in Wittemberg in 1521. An excellent example of the 'antithesis genre', of which Luther's Passional Christi und Antichristi is the most famous expression, Du Rosier's work is illustrated by a series of woodcuts, attributed to Bernard Salomon after Lucas Cranach, which cleverly juxtapose the life of Christ with the luxury and dissolution of the Pope in order to back the Lutheran tenet that the Pope is the Antichrist.
CHANDLER'S TRAVELS IN GREECE: 'THE ACCOUNT OF ATHENS IS VERY IMPORTANT; IT WAS THE MOST DETAILED CHANDLER, Richard.
Travels in Greece: or an Account of a Tour made at the Expense of the Society of Dilettanti.
First edition. The classical scholar, traveller, and author Chandler (bap. 1737, d. 1810) was educated at Winchester College and Queen's College, Oxford, and awarded a demyship at Magdalen College in 1757. Following the publication of an annotated collection of fragments by Tyrtaeus, Simonides, Theognis, Alcaeus, Sappho, and other Greek poets in 1759, Chandler published a catalogue of the Arundel marbles in 1763 as Marmora Oxoniensis. 'In 1764 Chandler was introduced to the Society of Dilettanti by Robert Wood, editor of The Ruins of Palmyra, and was commissioned by the society to undertake a tour of exploration in Asia Minor and Greece in the first independent mission funded by the society. As treasurer he was given command of the expedition, and was accompanied by Nicholas Revett [...] and by the watercolour painter William Edmund Pars. They were instructed to make Smyrna their headquarters and thence "to make excursions to the several remains of antiquity in that neighbourhood"; to make exact plans and measurements; to make "accurate drawings of the bas-reliefs and ornaments"; and to copy all inscriptions, all the while keeping "minute diaries". Having embarked from Gravesend on 9 June 1764 the party spent about a year in Asia Minor [...]. On 20 August 1765 they left Smyrna for Athens, where Chandler gloomily noted that the Parthenon was in danger of being completely destroyed. He bought two fragments of the Parthenon frieze that had been built into houses in the town and was presented with a trunk that had fallen from one of the metopes and lay neglected in a garden. Although the party visited other parts of the Greek mainland their plans to visit Ithaca, Cephallonia, and Corfu were abandoned, principally because of the group's poor health' (ODNB).