[CITTADELLA, Cesare.]
Catalogo istorico de' pittori e scultori ferraresi e delle opere loro con in fine una nota esatta delle piu celebri pitture delle chiese di Ferrara.
Ferrara, per Francesco Pomatelli, 1782-83
4 vols bound in 2, large 8vo, pp. 42, 197, [1]; vi, 246, [2]; vi. 326, [2]; 344, [2]; with together 25 engraved portraits by Luigi Ughi, and each volume with engraved title-page enclosed by floral border also by Ughi; a fine copy in contemporary vellum, spine with contrasting red and green morocco labels, gilt, red marbled edges.
£2850

Approximately:
US $3953
€3231
First edition of the most important source book on artistic life in Ferrara then published. Cesare Citadella (1732-1809), a painter, priest, and curator of the natural history cabinet affiliated to Ferrara University, compiled his work by using the unpublished manuscript of Girolamo Baruffaldi who had assembled material on Ferrara's artists in the early 18th century (cf. Comolli, Bibliografia, (1788), I, pp. 209-216)). There is however, much original work by Citadella who gives a chronological account of Ferrara painters, sculptors, and engravers. Each Life is followed by a long list of the artist's works to be found in Ferrara; the artistic output is critically evaluated. Baruffaldi's book was only published in 1844-46.

Schlosser Magnino pp. 531, 584; Cicognara 2240; Lozzi 1663.
You may also be interested in...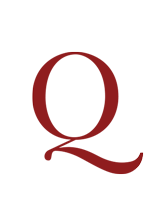 TURNER, Joseph Mallord William.
Picturesque Views on the Southern Coast of England, from drawings made principally by J.M.W. Turner and engraved by W.B. Coke, George Cooke, and other eminent engravers.
First edition. Originally published in parts between 1814 and 1826, this is the 1826 re-issue in two volumes with the plates arranged geographically from Kent to Somerset. Turner provided forty watercolours for the project. This was a companion piece to the earlier published Rivers of England, and reproduced the atmospheric effect of Turner's watercolours to great effect. The engravings were etched by the Cooke brothers, with the help of some other engravers towards the end because the series was a long time in the making. The accompanying descriptive text was written by William Combe, better known as the author of Doctor Syntax, although the engraver John Landseer and Turner himself had both been previously considered as contributors. The series played its part in showcasing the glories of the English coastline.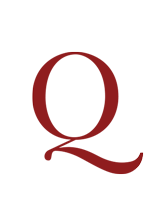 PEIRESC VIAS, Balthasar de.
In clarissimum virum Nicolaum Claudium Fabricium de Peiresc ... Epicedion.
First edition of Balthasar de Vias' elegant neo-Latin elegy commemorating the life of his friend the scholar, antiquary and collector Nicolas Claude Fabri de Peiresc (1580-1637) of Aix en Provence, the most learned man of his time.