[CITTADELLA, Cesare.]
Catalogo istorico de' pittori e scultori ferraresi e delle opere loro con in fine una nota esatta delle piu celebri pitture delle chiese di Ferrara.
Ferrara, per Francesco Pomatelli, 1782-83
4 vols bound in 2, large 8vo, pp. 42, 197, [1]; vi, 246, [2]; vi. 326, [2]; 344, [2]; with together 25 engraved portraits by Luigi Ughi, and each volume with engraved title-page enclosed by floral border also by Ughi; a fine copy in contemporary vellum, spine with contrasting red and green morocco labels, gilt, red marbled edges.
£2850

Approximately:
US $0
€0
First edition of the most important source book on artistic life in Ferrara then published. Cesare Citadella (1732-1809), a painter, priest, and curator of the natural history cabinet affiliated to Ferrara University, compiled his work by using the unpublished manuscript of Girolamo Baruffaldi who had assembled material on Ferrara's artists in the early 18th century (cf. Comolli, Bibliografia, (1788), I, pp. 209-216)). There is however, much original work by Citadella who gives a chronological account of Ferrara painters, sculptors, and engravers. Each Life is followed by a long list of the artist's works to be found in Ferrara; the artistic output is critically evaluated. Baruffaldi's book was only published in 1844-46.

Schlosser Magnino pp. 531, 584; Cicognara 2240; Lozzi 1663.
You may also be interested in...
FIRST STAR ATLAS PICCOLOMINI, Alessandro.
Della sfera del mondo ... divisa in libri quattro ... Delle stelle fisse, libro uno con le sue figure, e con le sue tavole ... Editione tertia.
A collected edition, using the same woodcuts, of two companion works which had earlier appeared independently in 1540. Both are in the vernacular, by which Piccolomini sought to extend scientific knowledge beyond the university confines. The first is his treatise on the sphere of the universe; the second – more significant – is his book on the fixed stars with 48 star maps. 'This modest book was, in fact, the first printed star atlas. That is, it was the first printed set of maps of the stars, as distinct from simple pictures of the constellations such as illustrated the various editions of Hyginus. Of equal importance was Piccolomini's pioneer use of letters to identify the stars – a practice later adopted with some modification by Bayer and, through him, by all modern astronomers. At the bottom of each map is a scale of degrees, correct for that particular map. The words 'PARTE VERSO IL POLO' on each map indicate the direction of the equatorial pole, and the words 'VERSO DOVE' and 'DONDE,' meaning 'toward which' and 'from which,' indicate the direction of daily rotation of the celestial sphere … The star magnitudes 1-4, are well graduated. The most notable stars in each constellation are identified by consecutive Latin letters, 'A' representing the most important star (usually the brightest)' (The Sky Explored, p. 200).
 
Adams P1108; BL STC Italian p. 514.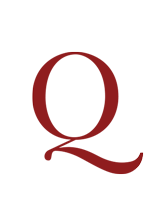 PEIRESC VIAS, Balthasar de.
In clarissimum virum Nicolaum Claudium Fabricium de Peiresc ... Epicedion.
First edition of Balthasar de Vias' elegant neo-Latin elegy commemorating the life of his friend the scholar, antiquary and collector Nicolas Claude Fabri de Peiresc (1580-1637) of Aix en Provence, the most learned man of his time.