[CIVIL LAW.]
COMMENTARY, in Latin; a complete paper leaf, double columns of 61 lines, the words commented on written in a large formal gothic script, the extensive commentary written in a small rapid gothic script, brown ink, ruled lightly with plummet, two spaces for decorative initials left blank, in excellent condition. 332 x 201 (261 x 165 mm)
£250

Approximately:
US $334
€283
Much of the commentary is concerned with legal transactions and gives instructions about how to produce a valid legal document, such as putting the name of the reigning emperor at the start of the text. The commentary also discusses the different professions and occupations such as head of state, judge, advocate, soldier/knight, pugilist, archer, slave/servant, wife, farmer, philosopher, and logician; and there is a discussion about the properties of a saphire. Among the sources cited are the Digests of Justinian, Jerome, Isidore, Ambrose, and Lactantius. From the collection of E. H. and E. M. Dring.
You may also be interested in...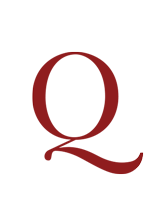 [?
WHATLEY, Samuel, editor.] A general collection of treatys, declarations of war, manifestos, and other publick papers, relating to peace and war, among the potentates of Europe, from 1648 to the present time. Particularly the Treaty of Munster 1648. The Pyrenean Treaty, with the French king's and the infanta's renunciation of the Spanish dominions, 1659. The sale of Dunkirk 1662. The peace betwixt England and France, and England and Holland in 1667. The Treaty of Aix-la-Chapelle. The Triple League 1668. Treatys of commerce between England, France, Spain and Holland. Treaty of Nimeguen 1678. Defensive alliance betwixt England and Holland 1678. Declarations of war by the allys against France 1688, 1689 and 1702. The first Grand Alliance 1689. The separate peace betwixt France and Savoy 1696. Treaty of Reswick 1697. Treatys of partition 1698, &c. The second Grand Alliance. Treaty for securing the Hanover Succession. Usurpations of France since the Treaty of Munster. The right of the crown of England to Hudson's-Bay. London, J.
First edition. The introduction comprises 'A brief history of the French king's perfidiousness in the breach of solemn treatys', warning of his pretensions to universal monarchy, and stating that this collection of treaties was published to let British readers learn for themselves where their true interests lay in any future peace negotiations with Louis XIV.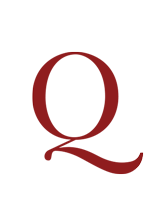 BAILEY, Samuel.
Discourses on various subjects; read before literary and philosophical societies.
First edition. Samuel Bailey (1791–1870), known as the 'Hallamshire Bentham', was the author of one of the most important treatises on the theory of value in the Ricardian period, A Critical Dissertation on the Nature, Measures, and Causes of Value (1825).