CLARI, Giovanni Carlo Maria.
Contemporary manuscript score of a collection of six two-part madrigals: 'N° VI Madrigali a due voci'.
Italy, mid-18th century.
Oblong folio, 84 ll., ink on paper, staves ruled in ms. ink, written on three systems, ms. title-page; in very good, original condition, in contemporary patterned paper boards, front cover working loose; rubbed and worn, particularly to spine, light waterstain to front cover.
£1800 + VAT

Approximately:
US $0
€0
A collection of secular madrigals for two voices by Clari (1677-1754), written for soprano/bass, soprano/alto, and soprano/tenor, each with instrumental bass accompaniment. The madrigals included here are: Il Soldato poltrone, Il Musica ignorante, L'Amante disperato, Amante di Donne Vecchia, Il Poeta Spiantato, and Il Ciocatore sfortunato.

'Clari's most famous compositions, cited frequently in works of later theorists as fine examples of the genre, are his vocal chamber duets and trios. There are copies, both manuscript and printed, in libraries all over Europe. Probably they were written for his pupils to sing, especially in view of the fact that the vocal range tends to be more restricted than in his other works. The chamber works show a charming combination of didactic exercise and delightful melody. By the 19th century Clari had been all but forgotten. His fame now rests almost entirely on the six duets that Handel incorporated into his own Theodora (1750)' (New Grove).
You may also be interested in...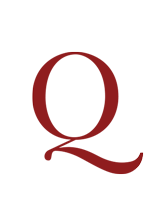 SIGNED BY EDVARD AND NINA GRIEG [GRIEG, Edvard.] FINCK, Henry Theophilus.
Edvard Grieg.
First edition of Finck's biography of Grieg, inscribed by both Edvard and Nina Grieg on the front free endpaper and dated (in Nina Grieg's hand) 'London 25-5-06'. Beneath these inscriptions is a note by the book's publisher John Lane: 'The above autographs were written by my desire in my house. This volume is now presented to Dr. L. Ash by John Lane'.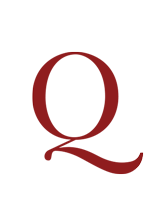 JANÁČEK, Leoš.
Jenůfa, její pastorkyňa (Ihre Ziehtochter). Oper aus dem mährischen Bauernleben in 3 Akten von Gabriele Preiss. Deutsche Übersetzung von Max Brod. Opera o třech jednánich dle dramatu z venkovského života moravského od Gabriely Preissové … Partitur.
The full score of the final and definitive version of Jenůfa, one of a limited edition of only 100 copies. The German translation is by Max Brod – his first for the composer – without whom 'Janáček could never have achieved anything more than a local provincial reputation… Brod's translations provided the channel for the international recognition of Janáček's operas, because most of the important opera houses between the two world wars were German' (Sir Charles Mackerras, foreword to Charles Susskind, Janáček and Brod, 1985).