News from Kingston, Jamaica
CLARK, Charles, Jamaican merchant.
Autograph letter signed ('Charles Clark') to an unidentified 'Sir', addressed to Robert Bogle of Glasgow.
Kingston, Jamaica, 10 November 1781.
4to bifolium, pp. 4, with the address, two ink postal stamps and remains of red wax seal to last page; written in light brown ink in a clear hand; small losses to top of second leaf affecting a few words, some stains and soiling to last page, creases where folded, otherwise very good.
£250

Approximately:
US $334
€283
An interesting letter sending news of trade and British personnel from Kingston, Jamaica. Clark reports that the ship 'the Sussannah' arrived at the end of October after four weeks passage from Savannah, Georgia, and gives details of its freight and cargo. After noting that the recipient's friend Mr Robert Bogle has shown him civility 'upon every occasion', Clark gives some political news: 'General Campbell is appointed Governor in room of General Dalling who is going home. Sir Peter Parker is also recalled from this station, but who succeeds him in the Command is as yet uncertain.' Sir Archibald Campbell was appointed governor of Jamaica in 1781 in place of Sir John Dalling. Sir Peter Parker was an early patron and friend of Nelson.

After noting the high price of flour and the cheapness of beef and pork, Clark ends with a plea to retire his ship: 'I must [say] how unproffitable a ship the Sussannah is; she being sailed at such a great expense ... if she was once well home with a load of sugars, in my opinion the sooner she is got quit of the better.'

The Robert Bogle referred to in the letter and to whom it was apparently forwarded is perhaps the son of George Bogle (1700-1784) the merchant and lord rector of Glasgow University, and brother of the diplomat and adventurer George Bogle (1746-1781).
You may also be interested in...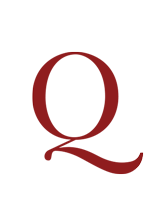 MICHALS, Duane.
Album. The Portraits of Duane Michals.
Second edition, published in the same year as the first, signed by Michals on the first leaf. There was also a numbered limited edition.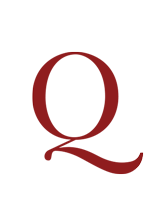 PALMA, Luis Gonzalez.
Luiz Gonzalez Palma.
First edition, signed by Palma on the title-page. The Guatemalan photographer's first monograph, a collection of his distinctive symbolist portraits – native Mayans or mestizos in mystical costumes, often with collages of text or paper overlays.