ANGLO-DUTCH RELATIONS IN SURINAM
[CLIFFORD, Jeronimy].
The case of Jeronimy Clifford, merchant and planter of Surinam. Paper, No. 160.
[London, n.p., 1711].
Folio, pp. 32; several contemporary ink workings beside the printed calculations, else a clean copy; disbound.
£1250

Approximately:
US $1672
€1416
First extended account of Clifford's long-running legal battle with the Dutch West India Company in Surinam over Corcabo, his sugar plantation. The earlier publications had been just four pages long; this work furnishes us with plantation account details and testimonies, chronologically arranged with commentaries, covering the period up until 1710.

Under the terms of the Treaty of Breda (1667) English claims to Surinam were ceded to the Netherlands, but English subjects residing there retained their rights, including those of disposing of their property and removing their effects from the country. Andrew Clifford and his son Jeronimy, owners of a substantial plantation in Surinam, were prevented by the Dutch West India Company and its successor, the Chartered Society of Surinam, from taking their wealth out of the colony, which led to prolonged litigation, continued by Jeronimy's representatives long after his death in 1737.

The company resorted to particularly underhand tactics throughout the course of the affair. When Andrew Clifford first tried to sell the land in 1675 he was given a bill of exchange for the land which was not honoured when he returned home to England, forcing him to return to Corcabo allegedly for a further two years. However, once the Govenor had secured the continued stay of the Cliffords, he arranged that Jeronimy, whose plantation contributed about one sixteenth of all the sugar produced in the colony, be taxed at a higher rate, and for some of his lands to be seized and redistributed. When Jeronimy seemed about to leave for Jamaica various ruses were constructed to prevent him from removing his fortune from the colony: he was imprisoned for his refusal to take an oath which was contrary to the third article of capitulation, and a division was effected between Jeronimy and his wife in order to make her 'consent that her sister's husband, a Dutchman, might be put into the possession of Mr. Clifford's plantation, as a guardian of it for her; and because she would not consent to it, they impos'd fines upon her, for which they executed Mr. Clifford's goods' (p. 3).

Alden & Landis, 711/38; Goldsmiths' 4722. Not in Sabin.
You may also be interested in...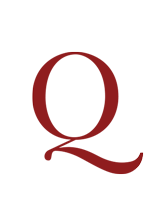 WALRAS, Léon.
Études d'économie sociale (Théorie de la Répartition de la Richesse sociale).
This, the second, definitive edition differs from the first (1896) in containing the 'Souvenirs du Congrès de Lausanne'. The congress on taxation in Lausanne in 1860, at which Walras read a paper, was a climacteric in his career. In the audience was Louis Ruchonnet, who later became chief of the department of education of the Canton de Vaud and, in 1870, founded a chair of political economy at the faculty of law of the University of Lausanne which he offered to Walras. Though students of law were hardly accessible to innovations in mathematical economics, Walras found in Lausanne the peace and security that enabled him to produce his most important work.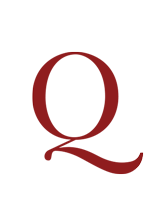 THE RARE FIRST EDITION WARD, Bernardo.
Proyecto economico, en que se proponen varias providencias, dirigidas á promover los intereses de España, con los medios y fondos necesarios para su plantificacion: escrito en el año de 1762 … Obra postuma.
First edition. Despite McCulloch's doubts that 'anything approaching to a good treatise on Political Economy should have been published in Spain previously to its invasion by the French under Napoleon' (pp. 31–2), Ward's work has been described as 'perhaps, the best digested and most methodical book written on these topics in Spain during the [eighteenth] century, giving a clear insight into the causes of the decay of the country, which, like his predecessors, Uztáriz and Ulloa, Ward ascribes to the neglect of trade and industry, and to the absurd system of taxation which had prevailed for more than two centuries. Like them, Ward is a mercantilist, but more discriminating and less extreme' (Palgrave).