AN 'ENGLISH' ROMANCE, THE ROXBURGHE COPY
COLET, Claude.
L'Histoire Palladienne, traitant des gestes & genereux faitz d'armes et d'amours de plusieurs grandz princes et seigneurs, specialement de Palladien filz du roy Milanor d'Angleterre, & de la belle Selerine sœur du roy du Portugal: nouvellement mise en nostre vulgaire Françoys …
Paris, Estienne Groulleau, 1555.
Folio, ff. [8], cxxxiiii, with a woodcut printer's device to the title-page, 39 woodut illustrations set within decorative borders, and woodcut initials throughout; a fine copy with generous margins in early nineteenth-century calf, rebacked preserving the old spine, covers gilt with the arms of the bibliophile John Ker, Duke of Roxburghe; Chatsworth bookplate and of William Cavendish, Duke of Devonshire, with his gilt initials added to the corners of the covers; faint early ownership inscription to title-page ('Herbert'), repeated several times on O6v.
£9750

Approximately:
US $12855
€10902
First edition, very scarce, the issue printed by Groulleau for retail in his own shop; there were three other issues, under the imprints (and publishers' devices) of Jean Dallier, Vincent Sertenas or Jean Longis, but all naming Groulleau in the colophon.

L'Histoire Palladienne is a loose translation by Colet of the first part of the Spanish romance Florando de Inglaterra (1545), purportedly based on an English original though no such source has been traced. It did appear in English, though not until 1588, in a very rare translation by Anthony Munday, The famous, pleasant, and variable historie, of Palladine of England. Palladien himself is British, but the action takes place all over Europe.

The fine woodcut illustrations, and indeed the thistle initials, had first appeared in Groulleau's edition of Amadis de Gaule, also translated by Colet. L'Histoire was published after Colet's death, with an important preface by Étienne Jodelle, a member of the Pléiade, and dedicatory poems by Jodelle, Denisot and de Magny. Jodelle had initial been inclined against Colet's Spanish romance translations, but Colet had argued him round sufficiently that he had contributed a dedicatory poem to the most recent part (book 9) of Amadis de Gaule.

This copy appears as lot 6173 in the 1812 auction catalogue of the Roxburghe library, formed over the last three decades of his life by one of the most obsessive collectors in the history of bibliomania and amounting to some 30,000 volumes. 'He followed up the romances among his English literature collection with manuscripts of French Arthurian texts and a wide selection of romances from across mainland Europe' (Oxford DNB). Lots 6066-6420 were devoted to them, including the celebrated Valdarfer Decamerone 1471, the sale of which was the occasion for the foundation of the Roxburghe Club. Roxburghe also had the second edition of Munday's translation (1664).

COPAC and OCLC together record seven copies across all issues (Bodley and Yale only of the present issue).

Brunet, I, 434 (the Dallier issue, 'assez rare').
You may also be interested in...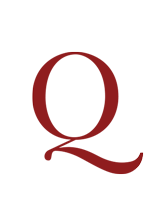 CÉSPEDES Y MENESES, Gonzalo de.
Varia fortuna del soldado Pindaro. Lisbon, Geraldo de la Viña, '626' [i.e 1626].
Rare first edition of this semi-autobiographical picaresque novel, printed while the author was in exile in Lisbon following the publication of his politically controversial Historia apologética en los sucesos del reyno de Aragon (1622).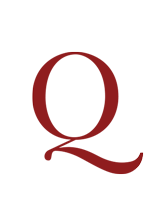 THE SALVÁ COPY VEGA CARPIO, Felix Lope de.
Iusta poetica, y Alabanzas justas que hizo la Insigne Villa de Madrid al bienauenturado San Isidro en las Fiestas de su Beatificacion, recopiladas por Lope de Vega Carpio. Dirigidas a la misma Insigne Villa.
First edition. A collection of verses, edited by Lope de Vega and including his own compositions, written to celebrate the beatification of San Isidro, patron saint of Madrid, in May 1620.