COLLUTHUS, of Lycopolis.
The Rape of Helen. Translated from the Greek ... And illustrated with the Notes of Michael Nicander. To which is prefix'd a Fragment of the Author's Life, from Suidas.
London: Printed for and sold by J. Roberts … and by the Booksellers and Pamphletsellers of London, 1731.
4to., pp. [4], viii, 34, [2], with an engraved frontispiece by Bickham Jr after Jett; title-page printed in red and black; the errata corrected in manuscript; a very good copy, lower edge uncut, disbound.
£1200

Approximately:
US $1605
€1359
First and only edition, rare, of this translation of Collothus's Rape of Helen (Αρπαγη Ελενης), 'a short and charming miniature epic' (Cambridge Companion to the Epic) written in the late fifth century in Egypt in 392 hexameters.

In a long and interesting Preface, the anonymous translator seeks to introduce (and defend) an unfamiliar work, lamenting that it never received Pope's attention, and apologising for its form, which may confuse readers who already know the story or are hoping for 'a prolix repetition of melting gallantry and amorous dalliance'. The translation was 'written and performed before the full age of seventeen … by one who thro' a slender patrimony has been confined to a scanty library, and his life hitherto … one continual scene of trouble' – he has since improved his reading and his poetic ability, so if it meets success (it seems it did not), 'the town may shortly expect a much better poem, full of finer Incidents and more remarkable events.'

This is Colluthus's only surviving work, re-discovered by Cardinal Bessarion in Calabria in the fifteenth century and first printed by Aldus in c. 1505. A very rare Latin paraphrase by Thomas Watson was published in London in 1586 and a translation by Edward Sherburne appeared in his Salmacis, Lyrian & Sylvia (1651). Here it is accompanied by detailed notes, 'The Speech of Paris to Helen' translated from the possibly apocryphal Dictys the Cretan, and a short biography taken from Suidas.

For an elaborate production, with a title-page in red and black, and an engraved frontispiece, The Rape of Helen is surprisingly rare. ESTC records five copies only: BL (wanting frontis), Cambridge, Oxford; Duke, and Harvard (listed twice in error).

Foxon R 118.
You may also be interested in...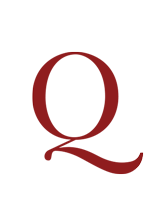 HOMERIC HYMN (THE)
to Aphrodite. A New Translation by F. L. Lucas, fellow of King's College, Cambridge. With ten Engravings by Mark Severin.
First edition, No. 308 of 750 copies. Cockalorum 177.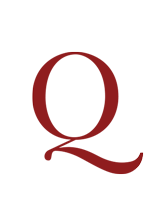 JOURNEY TO EMMAUS (A).
A sacred Dialogue ...
First edition, dedicated to Frederick, Prince of Wales, as Chancellor of Trinity College. This is the story from the Gospel of Luke that tells how, after the Resurrection, Jesus appeared two of his followers who were walking from Jerusalem to Emmaus. It takes the form of a dialogue between Cleopas and Matthias, lamenting ('Like Sheep when scatter'd o'er some dreary plain, / Their folds laid desolate, their Shepherd slain, / To the wide World poor helpless We are left, / Of Friends, of all that's dear bereft ...'). They encounter Emanuel, who asks 'Why walk ye thus disconsolate', but they do not recognise Him. ('O fools, O Slow of heart to understand'). Nonetheless they beg him to eat with them: 'Emanuel thus by kind Entreaties prest / The cottage enters: When their mighty Guest, / Yet unreveal'd, they at their humble Board / Had plac'd, in breaking Bread they knew their Lord; / And as they kneel'd, all trembling with Delight, / Worship to pay, He vanish'd from their Sight'.