[COLOGNE.]
Hotel de Belle Vue à Deutz vis-à-vis de Cologne tenu pour J.A. Kimmel. [
Cologne, c. 1850
Lithograph folded broadside (490 x 190 mm.), with a large engraved view of the hotel (mounted), a town map of Cologne and large panorama of the Rhine on the verso; the text is in French.
£250

Approximately:
US $0
€0
A ambitious lithograph advertisement for the Hotel de Belle Vue in Deutz, facing Cologne over the Rhine. The finely engraved view of the hotel shows it with its surrounding park lying on the Rhine which is bustling with barges, there is a bridge crossing the river full of promenading people. The litho map of Cologne indicates the places worth visiting in the city. The verso of the broadside is entirely taken up with a litho panorama of the Rhine from Cologne, over Dusseldorf to Mainz. On either side are litho maps for the railway journey from Cologne to Berlin and from Cologne to Paris, at the bottom there is a view of Cologne cathedral.
You may also be interested in...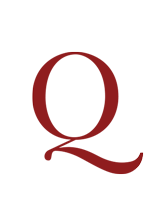 'FIRST OF THE ENGLISH POETS OF OUR AGE' SPENSER, Edmund.
The Faerie Queen: The Shepheards Calendar: together with the other Works of England's Arch-Poët, Edm. Spenser: collected into one Volume, and carefully corrected.
First collected edition, second issue, of the 'first of the English poets of our age, as his poems prove, written under the smile of the Muses, and with a genius destined to live' (William Camden). This volume contains all of Spenser's poetical works including Prosopopoia or Mother Hubberds Tale, which was left out of the 1611 issue, because of its allegorical attack on Lord Burghley, the father of the (then living) Lord Treasurer Robert Cecil.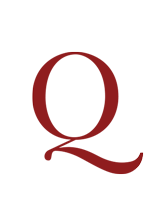 BOSWELL, James.
The Life of Samuel Johnson, LL. D. comprehending an Account of his Studies and numerous Works in Chronological Order; a Series of his epistolary Correspondence and Conversations with many eminent Persons; and various original Pieces of his Composition never before published: the whole exhibiting a View of Literature and literary Men in Great-Britain, for near half a Century, during which he flourished. In three Volumes. The second Edition, revised and augmented …
Second edition, the last published in Boswell's lifetime, revised throughout by the author with the help of Edmond Malone and with further new material that includes 'Additions ... received after the Second Edition was printed' (pp. [*i]-*xxii), 'A Chronological Catalogue' of Johnson's prose works (the first attempt at a bibliography, pp. *xxiii-*xxxi), and thirteen letters to Bennet Langton and one to the Earl of Bute (these turned up too late to be inserted in their proper places, and are added to the end of volume II).