COLOMB, Philip Howard.
Naval warfare. Its ruling principles and practice historically treated . . . Second edition. Revised and corrected, with additional chapter on recent illustrations, and new maps and plans.
London, W. H. Allen & Co., 1895.
8vo (250 x 160 mm), pp. xvi, 471, [7, advertisements], with 39 plates (two folding); original blue cloth; extremities slightly worn.
£425

Approximately:
US $568
€481
First published in 1891. The author notes that in 'preparing the second edition for the press, a certain temptation to re-write portions of the work presented itself . . . . But I soon found that any re-writing would necessitate a change in the whole character of the work, and that I should present the public with a new work and not with the second edition of an old one' (preface). Colomb was, therefore, content with making corrections, adding chapters on the Chilean Civil War and the First Sino-Japanese War, and an extended preface analysing the criticism which this work had received when first published, especially that relating to his opinions on the Battle of Beachey Head (1690).

In Naval warfare, Colomb attempted 'to make history a determining guide for the analysis of naval problems of that age. Contemporaneous with Mahan's classic Influence of wea power upon history (1890) – which overshadowed Colomb's work, and which he generously praised – Colomb's Naval warfare attempted a scientific explanation of how history shaped international politics and British imperial defence . . . . In Britain Colomb was the precursor of other naval historian-strategists, notably Sir Julian Corbett . . . . In contrast to Mahan's historical survey, Colomb's work followed a logical structure, working up from securing command of the sea to power projection operations. It was a more accurate reflection of British thinking, particularly in its emphasis on the offensive: for this reason Russian naval thinkers took his work to heart . . . . Colomb was a major intellectual influence on the late Victorian navy' (Oxford DNB).

'The basic idea on which the whole argument in Naval warfare hung was that sea power could only produce effective national benefits if "command of the sea" was assured. Colomb claimed that Elizabethan and Early Stuart times showed only examples of "cross ravaging" by which he meant rather uncoordinated attacks of raids by opposing sea powers on the forts, land and personnel of the enemy. The Dutch Wars with the sea supremacy of England and Holland staked closely on the outcome changed all that, and hence the decisive sea battle was the event that would award "command of the sea" to the victor. Once battle had given command of the sea, then commerce, as a result, would be generally protected and plans could be made to preserve its safe movement in detail and safely ravage enemy communications on or near enemy territory. After the Dutch Wars, Colomb felt that the English had this supremacy and only required to defend it' (Schurman, The education of a navy p. 53).

'That Britain needed no Mahan to formulate the principles of naval supremacy and to articulate the ethos of her great past is evident. Yet it is equally evident that Mahan became almost at once an international celebrity, while Colomb won only modest reputation, mainly in professional circles. One reason for this was that Colomb, as one historian has put it, was "scooped". Naval warfare, which had been conceived simultaneously with Mahan's work, was published in book form only a year later. More important still, however, was the fact that Mahan's Influence book was more suited to the general public, more historical and less technical . . . . Having said this, however, as naval theory per se, Colomb's book is probably the more impressive' (Gat, History of military thought pp. 477–8).



T2400
You may also be interested in...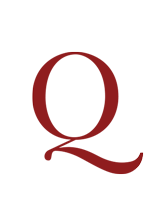 [ARMY MEDICAL BOARD.]
Proceedings and report of a special medical board appointed by his Royal Highness the Commander in Chief, and the Secretary at War, to examine the state of the hospital at the military depot in the Isle of Wight.
First edition. An account of the investigation into the medical practices of Robert Jackson, physician and head of the depot hospital on the Isle of Wight. It examines hospital conditions, common diseases suffered by soldiers, and treatments typical of the Napoleonic era, as well as giving an insight into the administration of the army medical services at that time.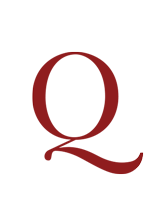 DOUGLAS, Sir Howard.
Naval evolutions; a memoir . . . Containing a review and refutation of the principal essays and arguments advocating Mr. Clerk's claims, in relation to the manoeuvre of the 12th of April, 1782; and vindicating, by tactical demonstration, and numerous authentic documents, the professional skill of the British officers chiefly concerned on that memorable occasion.
First edition: presentation copy inscribed and signed by the author to his daughter, Mary. A defence of Sir Charles Douglas's claim to have been responsible for the breaking of the line tactic at the battle of the Saints and not, as the rival school of thought believed, John Clerk, author of An essay on naval tactics (1790, 'the first complete and original work on naval tactics written in English': Tracy, Naval warfare in the age of sail p. 187).