LONDON BRIDGE IS GOING UP!
COOKE, George and George Rennie.
Views of the old and new London bridges…
London, Brown & Syrett, 1833.
Folio, pp. vi, 26, 12 engraved plates in proof state with tissue guards; a few small marks, else a very good clean copy in contemporary calf gilt, outer decorative border, inner panel with corner ornaments and decorative geometric gilt-ruled boxes, joints lightly worn, a few small scuffs, small repair to foot of spine, upper joint cracked at foot.
£1500

Approximately:
US $0
€0
First edition of this narrative account, providing a detailed scientific and historical record of both the old and new London bridges, and making observations on the tides of the river Thames as a consequence of developments on the river, accompanied by some more general remarks on bridge construction. The engraved plates detail all stages of the construction and demolition processes, with views of both bridges from a variety of viewpoints, providing interesting both architectural and socio-historical insight into one of the world's busiest river crossings.

The construction of the 'old' London bridge had begun in 1176, taking 33 years to complete. As was the custom for large medieval bridges, the bridge was home to a vast array of houses and shops, reaching almost 200 in number by the Tudor era, as well as providing a gruesome yet prominent home for the heads of traitors, which were boiled in tar and impaled on stakes at the Southern side of the bridge. Irregularly constructed, the medieval bridge was a significant impediment both to tidal flow and river traffic, and caused a notable disparity in water level on both sides. By 1799, the difficulties of the 'old' bridge could no longer be ignored, and so a competition was held to find a design for a new bridge. John Rennie's design, of granite with a five arch structure, was successful, and construction began in 1824, 30 metres upstream from the old bridge. On completion in 1831, the old structure was demolished.

In 1967, the 'New' London bridge was sold to an American entrepreneur, Robert P. McCulloch, who had it rebuilt as a tourist attraction in Lake Havasu City, Arizona.

Adams, London Illustrated, 172.
You may also be interested in...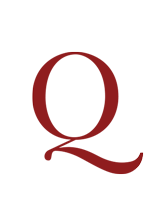 MILTON AGAINST THE BISHOPS [MILTON, John.]
Of Reformation. Touching Church-Discipline in England: and the Causes that hitherto have hindered it. Two Bookes, written to a Freind.
First edition of Milton's first prose work.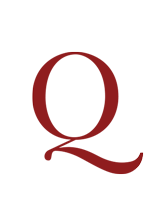 BAUDIER, Michel.
Histoire générale du serrail, et de la cour du Grand Seigneur, Empereur des Turcs. Où se voit l'image de la grandeur otthomane, le tableau des passions humaines, et les exemples des inconstantes prosperitez de la cour. Ensemble l'histoire de la cour du roy de la Chine . . . Derniere edition.
Fourth edition. This is one of two issues to appear at Rouen in the same year, the other bearing the imprint of Jean Berthelin. Baudier's much-read account of Turkish customs first appeared in 1624. The author was 'a popularizer of general knowledge of the Ottoman Empire, and by emphasizing the dramatic and melodramatic aspects of Turkish life, customs, and manners, probably did most to spread knowledge of Turkey through 17th-century France . . . . There is no evidence that Baudier ever visited the Levant' (Blackmer). Although the illustration of a giraffe he provides is one of the earliest to be widely diffused in Europe, his claim actually to have seen one in Constantinople is undermined by his description: 'ses jambes de devant sont quatre ou cinq fois plus hautes que celles de derriere.'