FACT OR FICTION?
CORRESPONDENTS.
The Correspondents. An original Novel; in a Series of Letters ...
London: Printed for T. Becket ... 1775.
12mo., pp. [4], 264; with half-title; apart from offsetting from the turn-ins and a little foxing, a very good copy in contemporary calf, corners bumped, neatly rebacked; signature of George Green, 1775, on flyleaf, and extensive pencilled slashes in the margins.
£650

Approximately:
US $0
€0
First edition. Contemporaries took this sentimental novel to be a genuine correspondence between Lord Lyttelton (d. 1773) and Mrs. Apphia Peach, the wealthy widow of Governor Peach of Bombay, and future wife of Lyttelton's reprobate son, Thomas (the 'wicked' Lord Lyttelton). Horace Walpole, for one, had no doubt that the letters were genuine, and, being a friend of both parties, he would have been a very good judge of what such a pair might have thought and written. Lyttelton's executors, however, disclaimed the work, and even Walpole eventually accepted their judgement. So we are left with an enigma of authorship, but also with an epistolary novel that offers an exceptionally faithful picture of upper-class sensibility.

Among passages to which the reader's markings call attention are discussions of modern women writers, particularly Mrs. Brooke, of Rousseau, and of the poet William Shenstone, Lyttleton's friend and neighbour at Hagley. There are also a few pencilled notes ('[Sterne] died 1768' 'R[ousseau] left England 1767', 'S[henstone] died 1763', and several cross-references).

Garside, Raven, and Schöwerling 1775: 3.
You may also be interested in...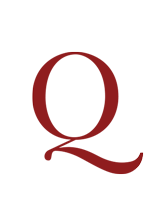 THE DEFINITIVE TEXT OF GULLIVER SWIFT, Jonathan.
The Works of J. S, D. D, D. S. P. D. in four Volumes … In this Edition are great Alterations and Additions; and likewise many Pieces in each Volume, never before published.
First 12mo. edition of the first collected Works of Swift, preceded by octavo edition earlier in the year. Here the chronological arrangement in volumes I and II has been altered and one piece, 'Prometheus' (a later insertion), moved from volume IV to its correct place in volume II.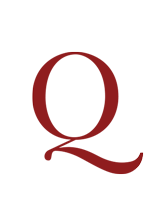 AN EARLY APPEARANCE OF JOYCE'S WORK IN PROGRESS [JOYCE.] ROTH, Samuel [Edits.].
Two Worlds – A Literary Quarterly Devoted to the Increase of the Gaiety of Nations.
First edition. Unnumbered, one of 500, of which 450 numbered copies were designated for subscribers. Between September 1925 and September 1926 Two Worlds published installments of Joyce's 'Work in Progress' (Finnegan's Wake), reprinted from European publications (in this case from Criterion, July 1925). The reprints were unauthorized by Joyce, and they ceased after five issues when no further fragments became available for reprinting.