CORTENAY BOYLE, Carolina.
[Cover title:] Ten Mezzo-tinto Engravings, from original Drawings, dedicated by Permission to Her Majesty Adelaide the Queen Dowager by Her Majesty's dutiful, grateful & affectionate Servant … Engraved by Louis Marvy.
[London, 1848?]
Oblong folio, 10 platres (30 x 43,5 cm), loose as issued, with one landscape print each (image sizes vary between 75 x 135 mm and 90 x 200 mm); 2 plates with light spotting, but generally in very good condition, in the original grey printed wrappers with a mezzotint landscape view (small marginal tears, skillfully repaired).
£1850

Approximately:
US $0
€0
First and only edition, very rare, of this series of fine landscape prints, produced by the French etcher Louis Marvy (1815-1850) after drawings by Carolina Courtenay Boyle (1803-1883), a maid of honour to Adelaide the Queen Dowager. 'Rather than mezzotints, the prints were made using a variety of techniques (etching, soft-ground etching, rocker, aquatint)', (BM catalogue online).
After the death of her husband King William IV, Adelaide travelled in Europe, first to her native Saxony and then further south in search of a warmer climate for her health; Courtenay Boyle accompanied her and her sketches of the scenes through which they passed are reproduced here. In eight of the prints, two female figures can be seen travelling side by side.

Carolina Courtenay Boyle (1803-1883) was a gifted draughtswoman, and unusual in appearance and sentiment, with 'golden grey hair, brushed back and cut short like a boy's. Miss Boyle's dress was a large Marie Antoinette hat and feather and a scarlet cloak, at that time considered most extraordinary, and excited great sensation' (Augustus J. C. Hare, The Story of my Life, 1896.

The etcher Louis Marvy had moved from Paris to London in 1848 to escape the political upheaval in his native France. He collaborated with Thackeray on several works on English landscape painting.

Not in COPAC or OCLC. We have been able to trace only two other sets, one at the British Museum print room; and one at the Bibliotheque nationale, nine prints only, without wrappers.
You may also be interested in...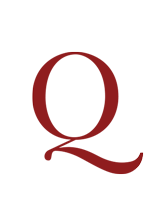 RAWLET, John.
Poetick Miscellanies …
First edition. Writing from the isolation of Newcastle, then a rural parish in fell country, Rawlet developed a mode of religious and descriptive poetry distinctly out of step with his own age, as is acknowledged by the editor in a verse preface: 'Reader, expect not here, the filth of th' Stage, / Poems that please, but more debauch the Age.' Rawlet's poems, such as 'On a great Thunder and Storm', 'On a Cross with a Crown upon it, in Burton, betwixt Lancashire and Kendale', and 'On the sight of Furness Fells', while looking back to Herbert in their weaving of the spiritual and the physical, please more by their anticipation of the topographical and sentimental concerns of the succeeding century.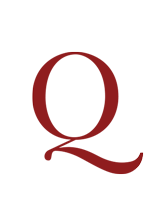 BAUDIER, Michel.
Histoire générale du serrail, et de la cour du Grand Seigneur, Empereur des Turcs. Où se voit l'image de la grandeur otthomane, le tableau des passions humaines, et les exemples des inconstantes prosperitez de la cour. Ensemble l'histoire de la cour du roy de la Chine . . . Derniere edition.
Fourth edition. This is one of two issues to appear at Rouen in the same year, the other bearing the imprint of Jean Berthelin. Baudier's much-read account of Turkish customs first appeared in 1624. The author was 'a popularizer of general knowledge of the Ottoman Empire, and by emphasizing the dramatic and melodramatic aspects of Turkish life, customs, and manners, probably did most to spread knowledge of Turkey through 17th-century France . . . . There is no evidence that Baudier ever visited the Levant' (Blackmer). Although the illustration of a giraffe he provides is one of the earliest to be widely diffused in Europe, his claim actually to have seen one in Constantinople is undermined by his description: 'ses jambes de devant sont quatre ou cinq fois plus hautes que celles de derriere.'