CHATSWORTH: THE SEVENTH WONDER
COTTON, Charles.
The Wonders of the Peak …
Nottingham: Printed by John Collyer, and sold by H. Cantrel and H. Allestree in Derby. J. Bradley and S. Gunter in Chesterfield, and Mr. Whitworth in Manchester … 1725.
Small 8vo. in fours, pp. [2], 71, [1], title-page in red and black within type-ornament border; a very good copy in late eighteenth-century polished calf (slight insect damage to front joint); armorial bookplates of Mathew Wilson of Eshton Hall, Yorkshire, and of the eminent collector Frances Mary Richardson Currer (his granddaughter), and of the Nottingham collector Col. William Allen Porter.
£1250

Approximately:
US $1672
€1416
First Nottingham edition of a poem originally printed in London in 1681, and reprinted in 1683 and 1694. The subject matter may have been suggested to Cotton by Thomas Hobbes's Latin poem De mirabilibus Pecci (c. 1627, reprinted with an English translation in 1678). Apart from the scenery of the Peak District – Poole's Hole, St. Anne's Well at Buxton, Tideswell, Elden Hole, Mam Tor, 'Peak's Arse commonly call'd the Devil's Arse' – the seventh Wonder is Chatsworth, the seat the Duke of Devonshire, a 'stately and stupendious Pile':

This Palace, with wild Prospects girded round
Stands in the Middle of a falling Ground,
At a black Mountain's Foot, whose craggy Brow
Secures from Eastern Tempests all below …
The noble Front of the whole Ædifice,
In a surprising Height, is seen to rise …
And should I be so mad to go about
To give Account of ev'ry Thing throughout
… Picture, Sculpture, Carving Graving, Gilding,
It would be as long in Writing as in Building.

The account of Chatsworth (pp. 60-71), and the poem, ends with a description of the gardens, and with graceful compliments to the Duchess and the Duke.

This attractive little Nottingham edition, printed for sale by local booksellers, is uncommon. ESTC lists 9 copies, Huntington only in USA.
You may also be interested in...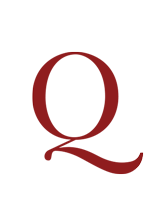 [PHILIPS, John].
Cyder. A Poem. In two Books …
First edition, first issue, on fine (but not large) paper. Though Williams suggests that ordinary paper copies belong to a first issue, and fine paper copies to a corrected second issue, both Hayward and Rothschild concur that both paper sizes exist in corrected and uncorrected states. The present copy has all the errors noted by Williams uncorrected as well the other features he associates with the first issue: the catchword 'when' on p. 68, p. 74 correctly numbered, and the asterisks at the foot of pp. 45 and 46.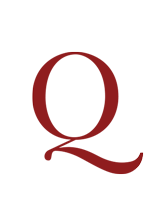 WITH CONTRIBUTIONS BY SOUTHEY AND SCOTT LEWIS, Matthew Gregory.
Tales of Wonder; written and collected by M. G. Lewis ... in two Volumes.
First edition. Because of the lavish format and high publication price (one guinea) the wits nicknamed this 'Tales of Plunder'. Three ballads by Walter Scott first appear here: 'The Fire-King', 'Glenfinlas', and 'Frederick and Alice' (a free translation from Goethe), as well as a revised version of 'The Wild Huntsman' (from Bürger). Southey's contributions are 'The Old Woman of Berkeley', 'Bishop Bruno', 'Lord William', 'The Painter of Florence', 'Donica', 'Cornelius Agrippa's Bloody Book', and 'Rudiger'. The publication was so delayed that Scott published his satirical Apology for Tales of Terror before it had appeared.