ANACREONTEA
[COWLEY, OLDHAM etc.]
Anacreon done into English out of the original Greek …
Oxford, Printed by L. Lichfield … for Anthony Stephens … 1683.
8vo., pp. [20], 72, 79-114; a very good copy in contemporary mottled calf, front joint cracked.
£650

Approximately:
US $0
€0
First edition of the second translation into English (after Thomas Stanley's of 1651) of the Anacreontea, a collection of poems long attributed to Anacreon but actually by numerous anonymous imitators. The present compilation, of fifty-two poems, is similarly anonymous, but contains translations attributed to Oldham, Cowley, Thomas Wood and Francis Wallis. Ode 16 is definitely by Oldham, odes 2, 3 and 17 almost certainly by Cowley (admitted into the canon by John Sparrow, and see Stuart Bennett, Catalogue LIX, for a copy with contemporary manuscript attributions in confirmation).

'S. B.', presumably the editor, explains in the Preface that the he is 'an utter Enemey to the too narrow tye of a verbal Translation', and indeed this is a collection of very free translations.

Wing A 3046; Case 167; Pforzheimer 224 (a 'delightful collection').
You may also be interested in...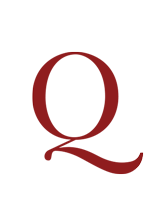 TENNYSON AND THE HALLAMS TENNYSON, Alfred, Lord.
Timbuctoo. A Poem, which obtained the Chancellor's Medal at the Cambridge Commencement, 1829. [Cambridge, John Smith, 1829.] [bound with:] LUSHTON, Franklin and Henry Sumner MAINE. Memoir of Henry Fitzmaurice Hallam. For private Distribution: [London: Spottiswoode and Shaw, c. 1851].
First editions. Timbuctoo, extracted from Prolusiones Academicae, is Tennyson's first named appearance in print. It is bound here with the rare Memoir of Henry Fitzmaurice Hallam, the second son of the historian Henry Hallam. His brother Arthur had died in 1833 at the age of 22, and became the subject of Tennyson's In Memoriam. Seventeen years later, just months after the publication of that work, Henry Fitzmaurice also died, in similarly tragic circumstances, at the age of 26.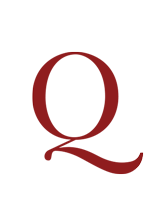 CLARE, John.
The Village Minstrel, and other Poems …
First edition of Clare's second book of poetry. Published the year after Poems descriptive of rural Life and Scenery (1820), it met with further success, owing in part to public curiosity about the Northamptonshire peasant. A biographical sketch in the Introduction helped to satisfy that curiosity. The title poem is autobiographical, and there are sixty sonnets in volume II.