PRESERVING THE CANCELLAND V8
DAVENANT, Sir William.
Gondibert: an Heroick Poem ...
London, Printed for John Holden ... 1651.
Small 8vo., pp. [2], 64, [4], 243, [7], without the errata leaf after the title (see below); cut close, just shaving text on A4, V5 and V7, but a good copy in contemporary calf, rebacked.
£450

Approximately:
US $601
€510
Second (first octavo) edition, first issue, preserving the cancelland V8.

In at least some copies, 'the text for V7v [the final page of the Post-script] was printed in error on V8r [presuambly leaving V7v blank]. The sheet was then passed through the press a second time with the text correctly imposed' (ESTC). In the other copies we can trace preserving the cancelland (at Birmingham and Folger), the errata leaf is wanting as here, suggesting that the rest of the impression, once the mistake was discovered, was able to use V8 for the errata. The title-page is (presumably) A1 and the Author's preface begins on A2, so the errata leaf would be a singleton insert.

Founded on the aesthetic theories of Hobbes, Gondibert is dedicated to the philosopher in a long 'Preface' which is followed by Hobbes's well-known 'Answer', itself one of the major documents of seventeenth-century criticism. The quarto edition of the same year was published while Davenant was in prison in the Tower, and many copies have his manuscript corrections.

Wing D 326; Macdonald & Hargreaves 40.
You may also be interested in...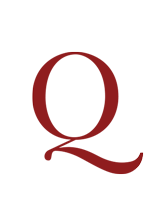 WALLER, Edmund.
Poems, &c. written by Mr. Ed. Waller … and printed by a Copy of his own Hand-Writing. All the lyrick Poems in this Booke were set by Mr. Henry Lawes, Gent. of the Kings Chappell, and one of his Majesties private Musick. Printed and published according to Order.

Second, first licensed, edition of Waller's first and most important collection, published while he was in exile, and shortly preceded by an unlicensed volume, Workes (London, Thomas Walkley, 1645) (Wing W 495) – 'an adulterate Copy, surreptitiously and illegally imprinted, to the derogation of the Author, and the abuse of the Buyer' (prefatory 'Advertisement to the Reader').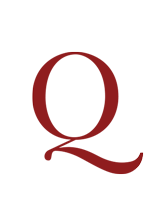 AN ACCIDENTAL DEFOE RARITY HALIFAX, George Savile, Marquis of.
Miscellanies … viz. I. Advice to a Daughter. II. The Character of a Trimmer. III. The Anatomy of an Equivalent. IV. A Letter to a Dissenter. V. Cautions for a Choice of Parliament Men. VI. A rough Draft of a new Model at Sea. VII. Maxims of State, &c.
First edition, the issue without the two rows of ornaments to the title-page, and with Q4-R3 uncancelled. Defoe's Letter to a Dissenter (first published 1688) rather than Halifax's was printed in error on leaves Q4-R3, and these leaves are cancelled in later issues (in the present copy Q4 is torn for cancellation). Halifax's actual Letter is printed on two final gatherings (leaves Q-q8).