DE CASTRO, Jacob.
Grammatica Lusitano-Anglica, ou Portugueza, e Ingleza, a qual serve para instruir aos Portuguezes no Idioma Inglez …
Vende-se em Lisboa, na logea del Joaõ [sic] Joseph Bertrand, e Filhos, Mercadores de Libros … [1759?]
16mo., pp. [8], 269, [1]; small portion cut away from upper outer corner of title-page, else a very good copy in contemporary mottled Portuguese calf, spine gilt, rubbed; bookplate of the Mount Street Jesuit Centre over an earlier bookplate.
£550

Approximately:
US $0
€0
First Portuguese (and first separate) edition, rare, comprising a dual-language grammar, 'Small dialogues for beginners', a thematic vocabulary, and sample 'Letters on business, or mercantile affairs'.

A grammar under the same title had appeared in London in 1731, but Castro's contribution was not added until the second edition in 1751, where it forms the second half of the text. Where the London edition was full of errors introduced by printers unfamiliar with Portuguese, the present Lisbon edition (comprising only Castro's work) is more correct.

Little is known of the author; the 1751 edition contained an advertisement promoting him as a teacher 'at Houndsditch, between the Sun and the Crown, near Bishopsgate', of languages, arithmetic, and double-entry bookkeeping, and as author of a now untraced textbook on the 'comptin-house' (sic).

The Livraria Bertrand is the longest continuously-running bookshop in the world, founded in 1732 by Pedro Faure and inherited by the brothers Pierre and Jean-Joseph Bertrand in 1747. In 1755, after the first shop was destroyed by the Lisbon earthquake, Bertrand moved temporarily to a location next to the Igreja de Nossa Senhora dos Martyres, as stated in the imprint here, before transferring to its present location on Rua Garrett in 1773.

Alston, COPAC and OCLC together show copies at Bodley, Cambridge and Oporto only. Not in ESTC, not in PORBASE.

Alston II, 591.
You may also be interested in...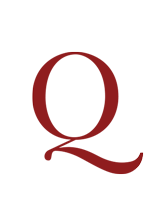 PROMOTING AGRICULTURE IN THE COLONIES SOCIETY FOR THE ENCOURAGEMENT OF ARTS, MANUFACTURES, AND COMMERCE.
Premiums by the Society, established at London, for the Encouragement of Arts, Manufactures, and Commerce.
First edition of the 1759 list of premiums. The Society for the Encouragement of Arts, Manufactures and Commerce, now known as the Royal Society of Arts, was founded in 1754 by William Shipley, a drawing master living in Northampton, to awarded 'premiums' (cash prizes) to support improvements in the liberal arts and sciences. A key stipulation was that these should be freely available to all and not protected by patent. The Society held its first meeting in Rawthmell's Coffee House, Covent Garden in1755, and later that year awarded its first premiums, and from 1756 also awarded medals.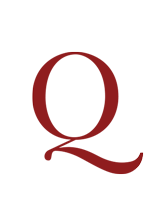 PALEY, William.
Caution recommended in the use and application of scripture language. A sermon preached July 15, 1777, in the Cathedral Church of Carlisle, at the visitation of the Right Reverend Edmund, Lord Bishop of Carlisle.
First edition. A sermon (on 2 Peter iii, vv. 15–16) preached by Paley, author of the celebrated Evidences of Christianity (1785), at the invitation of Edmund Law, Bishop of Carlisle. 'Paley's connection with the Law family greatly advanced his clerical career. He regularly spent vacations with John Law while they were Cambridge fellows, and they once met John Wilkes on one of their excursions to Bath and enjoyed an evening with him. Paley's "long and faithful friendship" with Law was acknowledged in the dedication to Horae Paulinae (1790). In 1777 Paley was invited to preach the visitation sermon in Carlisle Cathedral for Edmund Law' (Oxford DNB).