DELAFOSSE, Jean Charles.
Algemeen kunstenaars Handboek; of, Schatkamer … Receuil des fontains, frontispices, pyramides, cartouches, desus-de-portes, bordures, medaillons, trophes, vases, frises, lutrins, tombeaux, pendules …
Amserdam, Jan Willem Smit, [c. 1775].
2 parts bound in one vol., folio, pp. [4], 39, [1], and two engraved frontispieces (the second bound after plate 49) and 103 engraved ornament plates; light spotting here and there in the margins, but a very good and uncut copy in contemporary half calf and speckled boards, modest gilt spine with red label.
£1750

Approximately:
US $2427
€1983
A fine suite of ornamental designs by the most prolific proponent of the Louis XVI style, the architect and ornament designer Jean Charles Delafosse (1721-89). This is the re-issue of his Iconologie Historique, originally published in Paris at Delalain in 1768. This edition has the French text together with a parallel Dutch translation; the text describes the first 77 plates.

The plates show designs for fountains, monuments (some in pyramid form), tombs, plinths and pedestals, oval wall hangings, consoles, vases, door ornamentation and overmantles, fire place ornamentation, 'tables grecques', candlesticks, chandeliers, richly ornamented pendulums, and ornaments celebrating the Hunt, War, Love, Fishing and Pastoral Live.

Not in Berlin Kat.; Guilmard, p. 218 note.
You may also be interested in...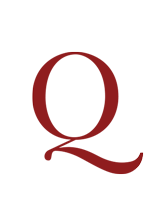 [HABINGTON, William].
Castara … the third Edition. Corrected and augmented.
First complete edition. The first two parts were published in 1634 and 1635-6. The third part (pp. 167-228) appears here for the first time, and turns from love to religious reflection. Where the first two parts had expressed their dominant themes (courtship and married love) with the prose characters of 'A Mistris' and 'A Wife', the third part opens with 'A Holy Man'. It contains his 'best and most mature writing' (Alott), including a sequence of 22 devotional poems.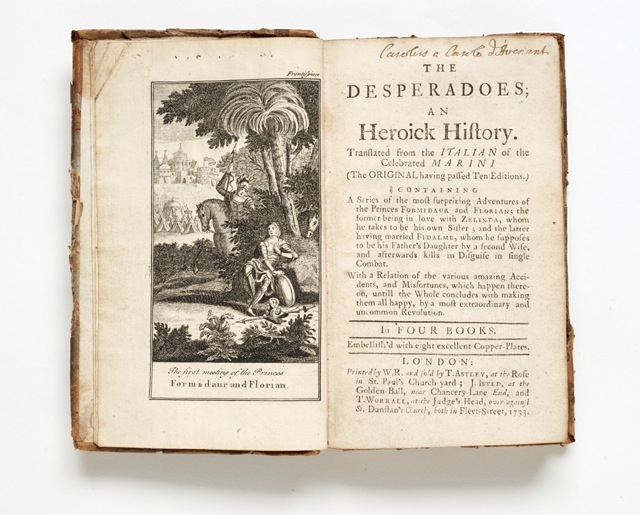 MARINI, Giovanni Ambrogio.
The Desperadoes; an heroick History. Translated from the Italian of the celebrated Marini (the Original having passed ten Editions.) Containing a Series of the most surprizing Adventures of the Princes Formidaur and Florian … In four Books. Embellish'd with eight excellent Copper-Plates.
First and only edition in English of Le gare de' disperati (1644), the second of three romances by Marini (1596-1668). Inevitably, 'It was necessary to omit many Things that were contrary to our Morals; to Decency, and to the Purity of the English Tongue …'. But the general scheme of events is the same as the original, and is outlined on the title-page: 'A Series of the most surprizing Adventures of the Princes Formidaur and Florian; the former being in love with Zelinda, whom he takes to be his own Sister; and the latter having married Fidalme, who he supposes to be his father's Daughter by a second Wife, and afterwards kills in Disguise in single Combat. With a Relation of the various amazing Accidents, and Misfortunes, which happen thereon, until the Whole concludes with making them all happy, by a most extraordinary and uncommon Revolution.'