DELGADO-GOMEZ, Angel.
Spanish Historical Writing about the New World, 1493-1700 … with a Bibliographical Supplement by Susan L. Newbury, Including a List of Editions & Translations Published before 1801.
Providence, RI: The Stinehour Press for The John Carter Brown Library, 1994.
4to (298 x 227mm), pp. xiv, 127, [1 (blank)], [2 (colophon, verso blank)]; title-vignette printed in red, frontispiece, illustrations in the text, 28 full-page; original printed wrappers, green endpapers; fine.
£30

Approximately:
US $0
€0
First edition. A catalogue published to commemorate the Columbus quincentenary, comprising works drawn from the John Carter Brown Library's remarkable holdings of early Americana and supplemented by a 'Bibliographical Supplement', which provides a full account of the works exhibited and also descriptions of later editions and translations down to 1800. The work was designed by Mark Argetsinger and printed by The Stinehour Press.
You may also be interested in...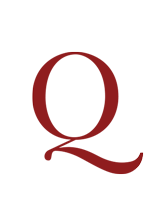 STEEL, William Gladstone.
The mountains of Oregon.
First edition. The author's stated aim in writing this work was to provide descriptions of Mount Hood and Crater Lake. He calls the latter 'one of the grandest points of interest on earth. Here all the ingenuity of nature seems to have been exerted to the fullest capacity, to build one grand, awe-inspiring temple' (p. 33). In addition there are details of the formation and constitution of the Oregon Alpine Club, predecessor of the Mazamas, together with short biographies of its first three presidents. At the end is an Oregon bibliography.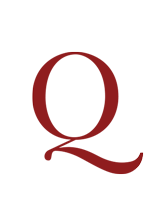 WILLIS, George Brandor.
View of Bayonne, taken from the sand hills on the left of the Adour, when occupied by the British forces on the 12 of March 1814, by Lieutenant George B. Willis, of the Royal Artillery. Dedicated with permission to the Rt. Hon. Earl Mulgrave, Master General of the Ordnance, &c. &c. &c. This print is intended to commemorate the illustrious return of Field Marshal the Duke of Wellington, and that proud period, when after a glorious career of victory, and the deliverance of Spain and Portugal by British valour and perseverance, the English standard was planted before the walls of Bayonne, and the legitimate sovereign of France recalled to add his seal to the general peace of Europe!
On his return from the Peninsular campaign, Wellington first took his seat in the House of Lords and was officially welcomed by the Queen at Buckingham House on 28 June, four days after the publication of this tribute by Edward Orme.