DELLA TORRE, Raffaele.
Tractatus de cambiis.
Genoa, Pietro Giovanni Calenzano, 1641.
Folio, pp. [xvi], 563, [1 blank], 16, [108]; half-title, engraved title by Cornelis Bloemaert after Gregorio Grassi with a portrait of the author, woodcut initials; small loss to bottom corner of leaf H4, hole in Q1 with loss of some words of text, small tear to Y1, small wormhole to inner margin of last three leaves, a few stains, occasional light foxing and browning; early 20th-century half vellum and marbled paper boards, ink lettering to spine, 'Turri de Cambijs' inked in contemporary hand to lower edge, boards and edges slightly scraped; a few marginal annotations and marks, ownership inscription at head of title-page.
£1250

Approximately:
US $1672
€1416
First edition of this monumental work on all aspects of the problems of exchange and bills of exchange by the Genoese politician, jurist and historian, Della Torre (1579-1667). Described by the economic historian De Roover as marking 'l'apogée de l'école scolastique', the Tractatus is remarkable for its appeal to previous legal and theological doctrines and for the special attention its author pays to the practice of the courts. The main text, arranged in three disputations, is followed by a section printing and commenting on numerous rulings of the Roman Rota (the highest tribunal of the Roman Catholic Church), and the work ends with 'Capitoli et ordini delle Fere di Besenzone', a reminder of Genoa's supremacy in the financial market. Sraffa noted that the imprint date 1641 is possibly a misprint for 1639, since the approbatio is dated 1 August 1639. A second edition appeared in Frankfurt in 1645. The work was not without its critics: in 1655 Della Torre published Reiectiones, redargutiones, vendicationes ... ad tractatum suum De cambiis, replying to criticisms by Antonio Merenda, Onorato Leotardi, and Andrea Bianchi.

In a biographical aside in the introduction to the Tractatus, Della Torre notes that he spent time at the Collegio Romano studying under the Jesuit historians Famiano Strada and Terenzio Alciato. Following further study at Bologna and Parma he began his long political career, becoming the chief representative of the pro-French faction in Genoa. In the 1630s he was drawn into the economic and diplomatic debate over free navigation of the Ligurian Sea, supporting Genoa's exclusive rights in opposition to Hugo Grotius's principle of 'mare liberum'.

Kress 607; BL 17C Italian II p. 913; De Vivo, Catalogue of the library of Piero Sraffa 5905.
You may also be interested in...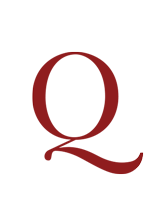 GANILH, Charles.
Essai politique sur le revenu public des peuples de l'antiquité, du moyen age, des siècles modernes, et spécialement de la France et de l'Angleterre, depuis le milieu du 15e. siècle jusqu'au 19e … Tome premier [– deuxième].
First edition, a very nice set. 'Cet imporant ouvrage sur les recettes publiques contient une histoire financière et une théorie de l'impôt. Ganilh passe rapidement sur la partie historique et traite de la science du revenu public en 4 livres: législation et administration, dépenses publiques, contributions, comptabilité. En faveur de l'industrie et du bien-être, ainsi que pour une harmonie entre les consommations individuelles et sociales, mais contre le populationnisme agricole et l'impôt direct' (INED).
AN INSCRIBED PRESENTATION COPY OF 'DE SATGÉ'S VALUABLE AND RACY REMINISCENCES' SATGÉ, Oscar John de.
Pages from the Journal of a Queensland Squatter.
First edition. Born in England to an aristocratic French father and an English mother, de Satgé (1836-1906) was educated at Rugby School. In 1853 he embarked in Melbourne and was appointed a Clerk in the Goldfields' Commission, through the good offices of Charles La Trobe. Following a position as a parliamentary clerk, de Satgé decided to gain pastoral experience by joining his brother at cattle stations on the Darling Downs, and this marked the beginning of a successful career in the booming livestock businesses of the continent; he invested in a series of cattle stations, which were then developed and sold on very profitably. De Satgé also pursued a political career, and '[i]n the Queensland Legislative Assembly [he] had represented Clermont in 1869-70 and 1870-72, Normanby in 1873-77 and Mitchell in 1881-82. First elected as a squatters' delegate to pass the 1869 pastoral leases bill, his superior social position, his comprehensive knowledge of the problems of the central and western Queensland squatters and his successful role as a Clermont "roads and bridges" politician made him an effective pastoral leader. "These", as he later nostalgically asserted, were "the good old days when squatting constituencies returned representatives interested in the pursuit instead of Radicals ready to wage war against capital"' (ADB).