MILTON – 'LOFTY BUT IRREGULAR'
DENNIS, John.
The Grounds of Criticism in Poetry, contain'd in some new Discoveries never made before, requisite for the Writing and Judging of Poems surely. Being a Preliminary to a larger Work design'd to be publish'd in Folio, and entituled, a Criticism upon our most celebrated English Poets deceas'd …
London, Printed for Geo. Strahan … and Bernard Lintott … 1704.
8vo., pp. [48], 127, [1], with the half-title; a very good, crisp copy in recent half calf, preserving the old red morocco label.
£1250

Approximately:
US $1679
€1417
First edition. Published as a 'preliminary' to a proposed, but never completed, masterwork, The Grounds of Criticism in Poetry comprises a Preface, Proposal and 'Specimen', the latter being an essay substantially on Milton, 'one of the greatest and most daring Genius's that has appear'd in the World, and who has made his Country a glorious present of the most lofty, but most irregular Poem, that has been produc'd by the Mind of Man'.

An indifferent playwright perhaps best remembered as an antagonist of Pope, Dennis was however a discerning and influential critic. The Grounds of Criticism was built on themes suggested in The Advancement and Reformation of modern Poetry (1704) – the sublime, passion and the place of religion in literature – but was perhaps too ambitious for his contemporaries. The subscribers 'for the whole year' (who included Richard Blackmore, Nicholas Rowe, Mrs. Manley, and Pope's mentor William Walsh) were not numerous enough to support further work on the project.
You may also be interested in...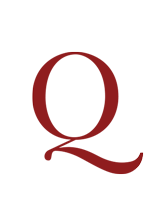 MASQUERADES, MORALITY AND PUBLIC BROTHELS ESSAY UPON MODERN GALLANTRY (AN).
Address'd to Men of Honour, Men of Pleasure, and Men of Sense. With a seasonable Admonition to the young Ladies of Great Britain … The Second Edition.
Second edition, unrecorded, published in the same year as the first – apparently from the same setting of type with the title-page altered to add the edition statement.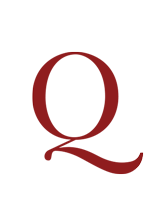 PROMOTING AGRICULTURE IN THE COLONIES SOCIETY FOR THE ENCOURAGEMENT OF ARTS, MANUFACTURES, AND COMMERCE.
Premiums by the Society, established at London, for the Encouragement of Arts, Manufactures, and Commerce.
First edition of the 1759 list of premiums. The Society for the Encouragement of Arts, Manufactures and Commerce, now known as the Royal Society of Arts, was founded in 1754 by William Shipley, a drawing master living in Northampton, to awarded 'premiums' (cash prizes) to support improvements in the liberal arts and sciences. A key stipulation was that these should be freely available to all and not protected by patent. The Society held its first meeting in Rawthmell's Coffee House, Covent Garden in1755, and later that year awarded its first premiums, and from 1756 also awarded medals.