DESCAMPS, Jean-Baptiste.
La vie des peintres flamands, allemands et hollandois, avec des portraits gravés en taille-douce, une indication de leurs principaux ouvrages, & des réfelexions sur leurs différentes maniéres.
Paris, chez Charles-Antoine Jombert, [and] Desaint & Saillant, Pissot, Durand, 1753-1763
4 vols. bound in 2, complete but 2 blanks cut away in vols. III and IV; title-page printed in red and black, with engraved frontispiece and armorial head-piece in vol. I, and a total of 167 portraits by Eisen, Descamps and Campion, many engraved by Ficquet but also Basan, Legrand, Benoist, etc.; title-page of vol. I a little dust-soiled, but a very crisp and clean set, with the portraits in fine dark impressions, bound in contemporary green morocco, flat gilt spine, gilt edges.
£2750

Approximately:
US $0
€0
First edition of the painter Descamps' biographies of Flemish, German and Dutch masters. In all there are eighty biographies from the Renaissance to 1706. In his preface Descamps outlines the limitations of his predecessors, his purpose, and his printed sources. The Lives include a list of the principal paintings by each master, as well as critical evaluations of the work known to Descamps.

The book is particularly valued for the fine portraits of the painters, which appear as half-page head-pieces at the top of each biography. The last portrait in vol. IV, that of Cornille Troost, on p. 291 has not been inserted in our copy although there is space for it at the top of the page.

Cicognara 2253, Cohen /de Ricci 287; Arntzen/ Rainwater, H88; Schlosser Magnino, p. 478.
You may also be interested in...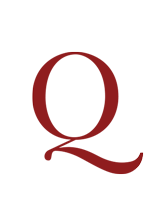 CHERTABLON, M. de.
La maniere de se bien preparer a la mort. Par des considerations sur la Cene, la Passion, et la Mort de Jesus-Christ, avec de très-belles estampes emblematiques.
First edition with the present text. Romeyn de Hooghe's fine series of engravings were first printed for David de la Vigne's Miroir de la bonne mort (Amsterdam or Antwerp, 1673). The artist was still working in 1700, but because the plates in this work are unsigned and several are reversed from the earlier versions or have other minor differences, they were most likely copied by another artist.
CHANDLER'S TRAVELS IN GREECE: 'THE ACCOUNT OF ATHENS IS VERY IMPORTANT; IT WAS THE MOST DETAILED CHANDLER, Richard.
Travels in Greece: or an Account of a Tour made at the Expense of the Society of Dilettanti.
First edition. The classical scholar, traveller, and author Chandler (bap. 1737, d. 1810) was educated at Winchester College and Queen's College, Oxford, and awarded a demyship at Magdalen College in 1757. Following the publication of an annotated collection of fragments by Tyrtaeus, Simonides, Theognis, Alcaeus, Sappho, and other Greek poets in 1759, Chandler published a catalogue of the Arundel marbles in 1763 as Marmora Oxoniensis. 'In 1764 Chandler was introduced to the Society of Dilettanti by Robert Wood, editor of The Ruins of Palmyra, and was commissioned by the society to undertake a tour of exploration in Asia Minor and Greece in the first independent mission funded by the society. As treasurer he was given command of the expedition, and was accompanied by Nicholas Revett [...] and by the watercolour painter William Edmund Pars. They were instructed to make Smyrna their headquarters and thence "to make excursions to the several remains of antiquity in that neighbourhood"; to make exact plans and measurements; to make "accurate drawings of the bas-reliefs and ornaments"; and to copy all inscriptions, all the while keeping "minute diaries". Having embarked from Gravesend on 9 June 1764 the party spent about a year in Asia Minor [...]. On 20 August 1765 they left Smyrna for Athens, where Chandler gloomily noted that the Parthenon was in danger of being completely destroyed. He bought two fragments of the Parthenon frieze that had been built into houses in the town and was presented with a trunk that had fallen from one of the metopes and lay neglected in a garden. Although the party visited other parts of the Greek mainland their plans to visit Ithaca, Cephallonia, and Corfu were abandoned, principally because of the group's poor health' (ODNB).