BY A FRIEND OF MARY SHELLEY
[DODS, Mary Diana].
Tales of the wild and the wonderful …
London: Printed for Hurst, Robinson, and Co. … and A. Constable and Co. Edinburgh. 1825.
8vo., pp. x, [2], 356, with the half-title; internally a good copy, uncut, in the original publisher's green cloth-backed boards, worn, spine broken and stained, stitching loose, printed label partly preserved.
£1000

Approximately:
US $1336
€1135
First edition, a collection of five 'tales of diablerie' comprising 'The Prediction', 'The yellow Dwarf', 'Der Freischütz or, the magic Balls [i.e. bullets]', 'The Fortunes of De La Pole' and 'The Lord of the Maelstrom' (the last with separate notes).

Dods asserts that all but 'Der Freischütz' ('from the German of A. Apel'), are original, although she also describes the collection as 'an olla podrida of odds and ends, a snip of the garment of every fairy tale written since the days of King Arthur'. Folkloric and macabre, the stories range in location from the south coast of Wales to indistinct Teutonic lands via Winchester and Denmark. Dods lets the stories speak for themselves, but does give an aetiology of 'The yellow Dwarf', whose structure is raised 'upon an old nursery foundation; … an excellent vehicle for the beautiful mythology of the North, and the introduction of Odin and his exploits'.

Dods's wit is apparent in the preface; her assertion, 'I am not a long-lived man', becomes an amusing double entendre. She also wrote under the name David Lyndsay, and in 1827, her friend Mary Shelley was party to a scheme that enabled Dods (as Walter Sholto Douglas) and her lover Isabel Robinson to embark on a life together in France as man and wife. Shelley obtained false passports for the couple, and a year later visited them in Paris.

Although Tales has been previously attributed to George Borrow (by T. J. Wise and others), it can now be ascribed incontrovertibly to Dods, who wrote two letters to William Blackwood (as 'David Lyndsay') discussing this work as its author (for further information see Garside, Raven and Schöwerling, 1800-1829 Update 3, (on-line)).

Wolff 601; Garside, Raven and Schöwerling 1825: 15; Betty T. Bennett, Mary Diana Dods, A Gentleman and a Scholar, 1991.
You may also be interested in...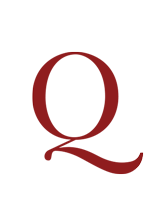 AN EARLY APPEARANCE OF JOYCE'S WORK IN PROGRESS [JOYCE.] ROTH, Samuel [Edits.].
Two Worlds – A Literary Quarterly Devoted to the Increase of the Gaiety of Nations.
First edition. Unnumbered, one of 500, of which 450 numbered copies were designated for subscribers. Between September 1925 and September 1926 Two Worlds published installments of Joyce's 'Work in Progress' (Finnegan's Wake), reprinted from European publications (in this case from Criterion, July 1925). The reprints were unauthorized by Joyce, and they ceased after five issues when no further fragments became available for reprinting.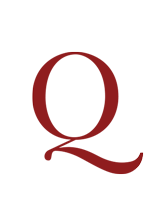 THE MADNESS OF KING GEORGE [MENDHAM, Thomas].
The wonder working Water-Mill displayed with its Apparatus, Appurtenances, Appendages, and Operations; or, the Mill to grind old People young; erected and practised by the well known Doctor, the learned philanthropic Friend of Farmer Hodge …
First and only edition, very rare, of this eccentric, provincially printed allegory: Pilgrim's Progress meets Tristram Shandy.