A COMPLETE SET OF FIRST EDITIONS
[DODSLEY, Robert].
A Collection of Poems. By several Hands. In three Volumes. London: Printed for R. Dodsley … 1748.
[With:]
___________. A Collection of Poems. By several Hands. In four Volumes. [Volume IV]. London: Printed for R. Dodsley … 1749.
[With:]
___________. A Collection of Poems in six Volumes. By several Hands. [Volumes V and VI]. London: Printed by J. Hughs, for R. and J. Dodsley … 1758.
London, Dodsley, 1748-49-58.
Six vols., 12mo. and small 8vo., with half-titles and the usual cancels; a fine set, uniformly bound in contemporary polished calf with morocco titling labels and shelf labels, the shelf marks (E 1) also stamped on the front pastedowns; contemporary Scottish armorial bookplates of Charles Craigie ('Honeste vivo': Fairbairn, Crests, pl. 91, no. 4).
£3750

Approximately:
US $5161
€4220
First edition of each volume of the most influential poetical miscellany of the eighteenth century. Dodsley's avowed aim was 'to preserve to the public those poetical performances, which seemed to merit a longer rememberance than what would probably be secured to them by the Manner wherein they were originally published'.


How well he succeeded was pointed out by R. W. Chapman: 'Gray's poems were not collected in a popular form until 1768, Johnson's not until 1785; but The Vanity of Human Wishes, the Drury-Lane Prologue, and some of Gray's Odes were universally accessible because they were in Dodsley', otherwise 'they must have been almost forgotten for twenty years of more'.


Volume IV in 1749 was a supplementary volume printing poems that had been added to the second edition of volumes I-III, for the benefit of purchasers of the first edition. This volume would have had a limited market and is very uncommon (ESTC lists Harvard, Huntington, Princeton, and Yale only in US).


In 1755, after the first three volumes had reached a fourth edition (in a slightly larger format), Dodsley was to add a wholly different volume IV (London: Printed by J. Hughs, for R. and J. Dodsley). A very good copy of this new volume IV (with half-title and engraved leaf of music) has been added to the set to complete the text of Dodsley in first editions.


Rothschild 804 (also with both versions of volume IV); R. W. Chapman, 'Dodsley's Collection of Poems by several Hands'. Oxford Bibliographical Society Proceedings and Papers, III (1931-1933), 270-316.
You may also be interested in...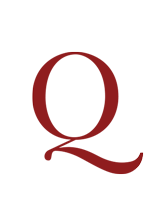 FOSSÉ, Charles Louis François.
Idées d'un militaire pour la disposition des troupes confiées aux jeunes officiers dans la défense et l'attaque des petits postes.
First edition. 'Ouvrage estimé' (Brunet). A splendidly illustrated military treatise and excellent example of French colour printing written by a French infantry officer and mathematician who distinguished himself in the Seven Years' War.
'AESTETHIC OF FEAR' DILICH, Wilhelm.
Peribologia seu muniendorum locor[um] ratio.
First Latin edition of this monumental work on architecture and fortifications, a book produced by father and son. The imprint makes clear that the son, Johann Wilhelm, not only was responsible for the magnificent plates but also edited and published the work 'edita sumptus et typos suppeditante Joanne Wilhelmo Dilichio F[ilio] architecto ('published at the cost of his son J.W. Dilich, architect, who supplied the type'). The original German edition was published the previous year, 1640.