DONNE, John.
LXXX Sermons … London, Printed for Richard Royston … 1640. [Bound with:]
DONNE, John. Fifty Sermons … the Second Volume. London, Printed by Ja. Flesher for M. F. J. Marriot, and R. Royston. 1649.
London, 1640-1649.
Two works bound together, folio, pp. [34], 826, [24], with an additional engraved title-page by Merian (featuring a portrait of Donne) and the initial and terminal blanks; and pp. [8], 474; fine, fresh and crisp copies, in contemporary blind-ruled calf, joints rubbed; binder's waste from an earlier 8vo volume, rear endpapers with offset from a work by Thomas Fuller.
£7500

Approximately:
US $10403
€8502
First editions of the first two collections of Donne's sermons. Large, complete copies in original condition like the present are now uncommon.

Prefixed to LXXX Sermons is the first appearance in print (later to be published separately in an expanded form) of Izaak Walton's account of Donne's life, which describes him as a 'Preacher in earnest, weeping sometimes ... preaching to himself like an Angell from a cloud'. Fifty Sermons is designated 'The second volume' in the ongoing sequence, despite the different publisher.

Six of Donne's sermons, not included here, were published during his lifetime; seven more, including Death's Duell, were printed soon after his death, and an eighth was printed anonymously in 1638. These two voumes, and the third collection issued in 1661, 'include the seven posthumous sermons ... but the remaining 147, with the exception of the one which had been issued anonymously in 1638, had not been printed before' (Keynes).

STC 1738 and Wing D 1682; Keynes 29 and 30.
You may also be interested in...
KING'S IMPORTANT ACCOUNT OF BACK'S 1833-1835 ARCTIC EXPEDITION KING, Richard.
Narrative of a Journey to the Shores of the Arctic Ocean, in 1833, 1834, and 1835; under the Command of Capt. Back.
First edition. The English naval officer and Arctic explorer Sir George Back (1795-1878) was a veteran of Sir John Franklin's first two Arctic expeditions, and this experience led to his appointment to command an expedition to search for Sir John Ross, whose party searching for the Northwest Passage had vanished in 1829. Ross had taken supplies for three years, so his survival remained a possibility when Back sailed for North America in early 1833, accompanied by the surgeon and naturalist Richard King (1810/1811-1876), who was Back's deputy. Their party, which departed Montreal in April 1833, explored Thlew-ee-Chow (the 'Great Fish River', later re-named 'Back River') and located its source, before overwintering at Fort Reliance; in the meanwhile, Ross, who, remarkably, had survived, sailed back to England in late 1833. Back was informed of Ross' return by letter in April 1834, and instructed to travel to the extreme north-eastern coast of the continent, where he surveyed and explored uncharted areas. Although King was eager to journey further (which would have probably enabled the party to confirm that Boothia was a peninsula), Back wished to turn back, and in the spring of 1835 Back made his way to England via Montreal and New York, and King took command of the expedition, concluding its affairs in North America before returning in Back's wake.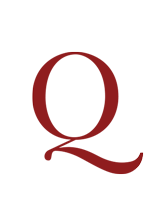 KOGEVINAS, Lykourgos.
Le Mont Athos. Suite de douze eaux-fortes originales et inédites par Lyc. Kogévinas. Préface de Charles Diehl.
First edition of this splendid suite of etchings of the monasteries of Mount Athos. This is number 78 of 250 suites printed (of which those numbered 1–25 are on Japon Impérial paper and those numbered 26–250 are on Holland Van Gelder paper).