deviation of light and rotating planetary bodies
DOPPLER, Christian.
Über eine bei jeder Rotation des Fortpflanzungsmittels eintretende eigenthümliche Ablenkung der Licht- und Schallstrahlen, zunächst angewandt auf mehre theils schon bekannte theils neue Probleme der praktischen Astronomie, ein weiterer Beitrag zur allgemeinen Wellenlehre.
Prag, Borrosch und André, 1844.
4to, pp. 14, with one folding lithographic plate; lower blank margin of title browned; a fine copy; marbled paper spine; preserved in a cloth box.
£1450

Approximately:
US $1938
€1643
extremely rare first edition of doppler's treatise on 'a characteristic deviation of the beams of light and sound which occurs upon any rotation of the transporting medium.'

'Doppler's scientific fame rests on his enunciation of the Doppler principle, which relates the observed frequency of a wave to the motion of the source or the observer relative to the medium in which the wave is propagated ... The correct elementary formula is derived for motion of source or of observer along the line between them … Doppler mentions the application of this result both to acoustics and to optics, particularly to the coloured appearance of double stars and to the fluctuations of variable stars and novae' (DSB).

Derived from the calculations published in his famous Ueber das farbige Licht der Doppelsterne, and based on his lecture held at the assembly of the königlich böhmische Gesellschaft der Wissenschaften of June 1842, Doppler here presents a second formula, specifically adapted to the observation of spiral nebulae and nebular spots.

This is the very rare separate issue, reprinted in the society's proceedings of 1845.

OCLC records two US locations, at the Smithsonian Institution, and Indiana University.

S970
You may also be interested in...
THE IVANHOE BALL, AN ATTENDEE'S COPY [LAGARENNE, Félicité, artist].
[Costumes d'Ivanhoe au bal donné par ... le prince et princess d'Orange à Bruxelles, mercredi le 5 février 1823.]
First and only edition of a fine and rare suite of ten hand-coloured lithographs commemorating a ball inspired by Scott's Ivanhoe, held in Brussels on 5 February 1823 by the Prince and Princess of Orange in honour of the British community in that city. There were thirty-two guests at the ball, all attending in elaborate costume, and dancing a quadrille that became the talk of the town, and remained 'the principal topic of conversation at Brussels' several months later (The Repository of Arts, May 1823). According the printed programme, Lord Danlo was Ivanhoe, the Black Knight was played by Mr de Janti, and Mrs Berkley took the role of Rowena. Further down the list is Mrs Fielden (sic), as Alicia, wife of the Joseph Ffeilden who owned this copy – she can be seen on the left in Plate VII.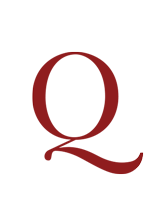 CLARE, John.
The rural Muse. Poems …
First edition of Clare's last collection of poetry, published as he was descending into penury and madness. His previous collection, The Shepherd's Calendar (1827), had sold badly and Clare found himself with an inclination to drink, but without money. He was committed to Allen's asylum at High Beach in Epping Forest in 1837, two years after the publication of this book.