DORDOGNE.
A collection of photographs of caves in the Dordogne.
[France, c. 1900].
8 numbered photographs (224 x 170mm.), mounted on contemporary grey-blue boards, with pencilled annotation on the verso.
£150

Approximately:
US $0
€0
A collection of photographs of the Paleolithic grottes and abris of the Les Eyzies district of the Dordogne, first excavated by Lartet and Christy in the 1860s. The photographs show the hillsides where the caves are situated, with individual houses or whole villages built into the mountains, the occasional farmer in hobnailed boots in the background. The views are of Laugerie Haute and Basse, Les Eyzies, La Madeleine, Mousteer, Cro-Magnan, and Font de Gaume (discovered in September 1901).

The existence of Paleolithic art was first established in a number of caves and rock shelters in southwest France in the early 1860s, but only "in 1902 was the existence of cave art officially recognized by the archaeological establishment" (Oxford Companion to Archaeology, pp. 595). The 1907 edition of Baedeker, the first to mention the caves, still does not mention the paintings and engravings found within them.
You may also be interested in...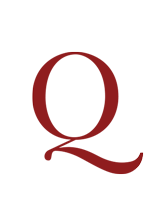 PAGLIARANI, Elio.
Inventario privato. Prefazione di Giacomo Zanga. Disegni di Alberto Casarotti.
First edition of the second published collection of poems by Elio Pagliarani (b. 1927), a member of the neo-avant-garde Gruppo 63. Pagliarani was the first of five poets to be anthologised by Alfredo Giuliani two years later in his important anthology I novissimi (1961), which in many ways can be seen as the launch of the Italian neo-avant-garde.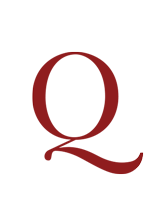 BOSWELL, James.
The Life of Samuel Johnson, LL. D. comprehending an Account of his Studies and numerous Works in Chronological Order; a Series of his epistolary Correspondence and Conversations with many eminent Persons; and various original Pieces of his Composition never before published: the whole exhibiting a View of Literature and literary Men in Great-Britain, for near half a Century, during which he flourished. In three Volumes. The second Edition, revised and augmented …
Second edition, the last published in Boswell's lifetime, revised throughout by the author with the help of Edmond Malone and with further new material that includes 'Additions ... received after the Second Edition was printed' (pp. [*i]-*xxii), 'A Chronological Catalogue' of Johnson's prose works (the first attempt at a bibliography, pp. *xxiii-*xxxi), and thirteen letters to Bennet Langton and one to the Earl of Bute (these turned up too late to be inserted in their proper places, and are added to the end of volume II).