DUVILLARD DE DURAND, Emmanuel Étienne.
Nouvelle formule pour trouver la hauteur des lieux par celles du baromètre et du thermomètre, avec laquelle on détermine, pour la première fois, le degré du thermomètre centigrade où le froid est absolu.
Paris, Deterville and widow Desray, 1826.
8vo, pp. [iv], 56; a good copy in contemporary plain interim wrappers, a little rubbed in places.
£500

Approximately:
US $668
€566
First edition of a rare and neglected work of thermodynamics, in which Duvillard presents his own calculation of absolute zero, some twenty years before Lord Kelvin's work on the subject. He calculates the temperature as -266⅔ ºC; today 0 K is calculated as -273.15ºC.

Born in Geneva of an ancient Huguenot family, Duvillard (1755–1832) was head of the statistical department of population in the office of the French Ministry of the Interior and is known today for his tables of mortality (included in Analyse et Tableaux de l'influence de la petite vérole sur la mortalité à chaque age, 1826) which were long used in France, and for his important Recherches sur les Rentes, les Emprunts et les Remboursemens (1787), one of the earliest works to use differential calculus in economic analysis. A short autobiographical piece is appended at the end of the present work.
You may also be interested in...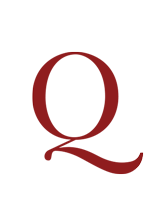 WILLICH, Anthony Florian Madinger.
Lectures on Diet and Regimen: being a systematic Inquiry into the most rational Means of preserving Health and prolonging Life: together with physiological and chemical Explanations, calculated chiefly for the Use of Families, in order to banish the prevailing Abuses and Prejudices in medicine. The second Edition, improved and enlarged with considerable Additions …
Second edition, much revised and expanded, printed in the same year as the first: 'Many important and useful articles have been added, especially in the fifth Chapter, "Of Food and Drink."' Willich's very popular manual was based on a series of lecture given by the eminent physician at Bath in 1798, and includes material on the state of modern medicine, the air, baths, clothing, exercise, sleep, excretion, sexual intercourse, the mind and the eyes, as well as a long chapter on food and drink (pp. 291-439), with descriptions of the nature and properties of various comestibles. A postscript explains that this work dealing with the preservation of the healthy body is to be followed by one on the treatment of the diseased body, and includes a list of questions to ask a patient to aid in diagnosis.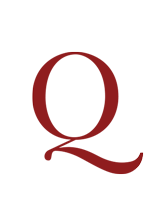 STONEHOUSE, Samuel.
A new and accurate book of interest in tables, calculated to a farthing. Calculated to a farthing: At 2½, 3, 3½, 4, 5, 6, 7, and 8 per cent. From £1000 to £1, for 1 day to 96 days; and for 1, 2, 3, 4, 5, 6, 7, 8, 9, 10, 11, and 12 months. With easy directions to cast up interest at any other rate by the said tables; at the end of which, are placed two tables, one shewing the number of days from and day in one month to the same day in any other month; the other discovering the several sorts of gold coins with their weights, and values in sterling mony: and tables whereby standard gold and silver in bars, are compared with the courses of exchange between Amsterdam and London, showing how much per cent. Is gained or lost on the intrinsic value of gold and silver, in bars, at the usual rates of exchange: also some other tables, very useful in receiving and paying of monies…To which are annexed, tables shewing what any salary, from one million per annum, to one pound per annum, comes to per day; and whatr interest is made per cent. Per annum of any purchase.
The twelfth edition. All editions of this work are rare.