[DYCK, Castle, Rhineland] [SALM-REIFFERSCHEID-DYCK, Joseph von.]
Observationes botanicae in horto Dyckensi notatae. Anno 1820 (1821 & 1822) [all published].
Cologne, 1820-1822.
3 vols, small 8vo, pp. 35; pp. [1], [1] (blank), 37-73; pp. [2], 47, [1] (blank); very good copies in the original green wrappers.
£475

Approximately:
US $0
€0
First and only edition of these observations on the various plants in his Hortus Dyckensis.

Pritzel 8009.
You may also be interested in...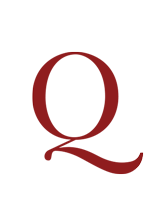 [SALM-REIFFERSCHEID-DYCK, Joseph von.]
Catalogue raisonné des Espèces et variétés d'Aloès décrites par Ms. Willdenow, Haworth, de Candolle et Jacquin, et ce celles, non décrites, existantes dans les Jardins de l'Allemange, de la France et du Royaume des Pays-bas.
First edition of Joseph von Salm-Reifferscheid-Dyck's first publication, simultaneously also published in a German language edition. This is the first of a long list of pamphlets in which he describes in some detail his extraordinary collection of succulents or fat plants assembled in the gardens of Schloss Dyck. His collection was the most important collection of succulents in Europe, particularly strong with American and South-African species. The Hortus Dyckensis was also an important arboretum and Schloss Dycke, a picturesque moated castle in the Rhineland, was expanded into one of the most important gardens in Germany. From 1820 to 1835 the gardens were re-modelled and re-designed by the Scottish landscape architect Thomas Blaikie. The gardens are still there today.
HENREY, Blanche Elizabeth Edith.
British Botanical and Horticultural Literature before 1800. Comprising a History and Bibliography of Botanical and Horticultural Books Printed in England, Scotland, and Ireland from the Earliest Times until 1800.
First edition. Henrey's comprehensive and authoritative historical and bibliographical account of early British botanical works: 'Blanche Henrey's elegantly printed British Botanical and Horticultural Literature before 1800 (3 vols, Oxford, 1975) is [a] useful point of entry for research and is particularly valuable for information concerning historical publications on botanical gardens and seedsmen' (J.L. Thornton and R.I.J. Tully Thornton and Tully's Scientific Books, Libraries and Collectors, ed. A. Hunter (Brookfield, VT: 2000), p. 327).