[DYCK, Castle, Rhineland] [SALM-REIFFERSCHEID-DYCK, Joseph von.]
Plantae succulentae horti Dyckensis.
1820.
Small 8vo, pp. 42, a slightly browned copy, with original pale blue paper spine.
£150

Approximately:
US $206
€168
Rare first edition of Joseph von Salm-Reifferscheid-Dyck's addendum to his succulent plant list.

Not in Pritzel.
You may also be interested in...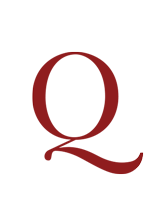 REMARKABLE OAKS ROOKE, Hayman.
Descriptions and Sketches of some remarkable Oaks, in the Park at Welbeck, in the County of Nottingham, a Seat of His Grace the Duke of Portland. To which are added, Observations on the Age and Durability of that Tree. With Remarks on the annual Growth of the Acorn …
First edition. The park surrounding Welbeck Abbey had always been famed for its oaks (Wren used their timber in the roof of St Paul's), reckoned to be the largest in Nottinghamshire. Major Rooke (c.1723-1806), a local antiquary, here describes and depicts these magnificent trees, including the famous Greendale Oak, 'thought to be above seven hundred years old' (p. 9), which in 1724 had a coach-sized arch cut through the trunk after the first Duke of Portland bet the Earl of Oxford that he could drive a horse and carriage through it.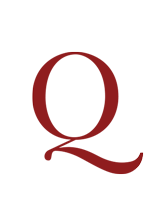 [SALM-REIFFERSCHEID-DYCK, Joseph von.]
Catalogue raisonné des Espèces et variétés d'Aloès décrites par Ms. Willdenow, Haworth, de Candolle et Jacquin, et ce celles, non décrites, existantes dans les Jardins de l'Allemange, de la France et du Royaume des Pays-bas.
First edition of Joseph von Salm-Reifferscheid-Dyck's first publication, simultaneously also published in a German language edition. This is the first of a long list of pamphlets in which he describes in some detail his extraordinary collection of succulents or fat plants assembled in the gardens of Schloss Dyck. His collection was the most important collection of succulents in Europe, particularly strong with American and South-African species. The Hortus Dyckensis was also an important arboretum and Schloss Dycke, a picturesque moated castle in the Rhineland, was expanded into one of the most important gardens in Germany. From 1820 to 1835 the gardens were re-modelled and re-designed by the Scottish landscape architect Thomas Blaikie. The gardens are still there today.