'THE MASTERPIECE BY WHICH HER NAME WILL LIVE'
[EDGEWORTH, Maria].
Castle Rackrent, an Hibernian Tale. Taken from Facts, and from the Manners of the Irish Squires, before the year 1782.
[London,] Printed for J. Johnson … 1800. By J. Crowder ...
8vo., pp. [4], xliv, 182, with half-title; small neatly repaired tear to title and occasional slight discolouration, small candle-wax spot on I4, but an attractive copy in contemporary half-calf and marbled boards, upper joint cracked but not weak.
£2250

Approximately:
US $0
€0
First edition of Edgeworth's first and most important novel, a rattling narrative of three generations of an Irish estate, variously thought of as the first historical novel, the first Anglo-Irish novel and the first novel with a unreliable narrator, the old family servant Thady Quirk. The Rackrents are the author's invention (though they draw on past generations of Edgeworths) but Quirk is based on an old family retainer whom she met when she first came to Ireland. She 'was so struck with his character and his dialect that ... she wrote out the story as it might have come from his mouth, so fast that she felt he stood by and dictated to her' (Slade).

My real name is Thady Quirk, though in the family I have always been known by no other than "honest Thady" – afterwards in the time of Sir Murtagh, deceased, I remember to hear them calling me "old Thady" and now I'm come to "poor Thady" …

The story begins with the wild hard-drinking Sir Patrick Rackrent, who is succeeded first by the debt-ridden and litigious Sir Murtagh, and then by his brother Sir Kit. The gambling Sir Kit, whose unhappy English wife had 'never seen a peat-stack or a bog', is killed in a duel, and his heir is the extravagant Sir Condy, who finally exhausts the resources of the Rackrents. Most of the estate falls into the hands of Thady's cunning son the lawyer Jason Quirk.

Sir Condy meanwhile conceives 'a great fancy to see my own funeral afore I die' and contrives with Thady to arrange a wake. When the time came for Thady to reveal the secret, 'there was a great surprise, but not so great as we had laid out it would — "And aren't we to have the pipes and tobacco, after coming so far tonight," says some; but they were all well enough pleased when his honor got up to drink with them, and sent for more spirits from a shebean-house [although] Sir Condy was rather upon the sad order in the midst of it all, not finding there had been such a great talk about himself after his death as he had always expected to hear'.

Second and later editions are often met with (Wolff settled for a second), but the first is relatively uncommon in commerce. Not in NUC (surely by error), nor Hardy. Garside, Raven and Schöwerling 1800:30; Loeber & Loeber E20; Sadleir 763; Slade 5A.
You may also be interested in...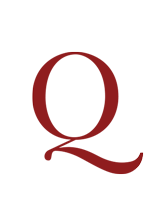 RABELAIS, François.
The Works … or the Lives, heroic Deeds and Sayings of Gargantua and Pantagruel. Done out of French by sir Tho. Urchard, Kt. and others. With a large Account of the Life and Works of the Author … Never before publish'd in any Language. [With:] The Second [–Third] Book … London, Printed for Richard Baldwin, 1694-1693. [and with:]
First editions of Books 3 and 4, second (or third) edition of Books 1 and 2, evidently issued together, wanting Book 5 (also 1694, separately paginated). Urquhart's translation (of Books 1-3), completed by Motteux, has been called 'the finest translation ever made from one language into another' (Charles Whibley, Studies in Frankness 1898).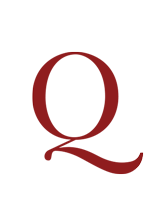 CHRISTOPHER SMART AND SAMUEL JOHNSON STUDENT (THE),
STUDENT (THE), or, the Oxford, and Cambridge Miscellany. Oxford; Printed for J. Newbery ... J. Barrett in Oxford ... and J. Merrill in Cambridge. 1750[-51].
First edition, comprising the original nineteen parts, numbered I-IX (plus supplement, Numb. I in first state) in volume I, and named for the nine muses and Apollo in volume II. Christopher Smart, whilst in Newbery's employ, probably took over the editorship with the sixth issue, when 'and Cambridge' was added to the early title of The Student, or The Oxford Monthly Miscellany. Gray identifies 22 contributions from Smart, 11 of which are signed; 13 of these were later collected in his Poems on Several Occasions, 1752.