MEMOIRS OF A 'PRINCE PLEIN D'HONNEUR'
ESTE, Rinaldo d'.
Memoires de monsieur le cardinal Reynard d'Este, protecteur & directeur des affaires de France en cour de Rome. Depuis l'an 1657 jusques au dernier de Septembre 1673 ... où on void tout ce qui s'est passé de remarquable, tant à Rome qu'en d'autres lieux ... Premiere [- seconde] partie.
Cologne, Henry Demen, 1677.
Two parts in one vol., 12mo, pp. [x], 413, [1]; [ii], 318, [6, contents]; woodcut initials, head- and tailpieces; quite tightly bound, light toning, small mark to half title of part I; a very good, attractive copy in contemporary calf, gilt fillet border with corner fleurons to covers, spine gilt in compartments with gilt-lettered red morocco labels, edges red, marbled endpapers, paper label at foot of spine; corners a little worn; book label of Mde De Lailly to front pastedown.
£500

Approximately:
US $0
€0
Rare first edition of this memoir of the career of the influential Italian cardinal Rinaldo d'Este (1618-1673), compiled by one of his entourage who served with him for 16 years. Born in Modena, son of duke Alfonso III, Este was brought up in France, entered the church, and rose quickly. Elected cardinal in 1641, he became the leader of the French faction at Rome, the 'protecteur de la France' at the papal court. Over the coming decades, Este played a tricky role in balancing the interests of Modena, the pope, and Louis XIV, especially under the papacy of the Spanish-backed Alexander VII. While his timidity prevented him from scaling greater heights, there is no doubt that he played a significant role in the European politico-religious affairs of his day. Louis XIV described him as a 'prince plein d'honneur', and a man 'de grande suffisance et dextérité dans le maniement des affaires', making him abbot of Cluny in succession to Mazarin. The Memoires contains transcriptions of some of Este's considerable correspondence, including letters to Henri-Auguste de Loménie, comte de Brienne, secretary of state for foreign affairs under Mazarin.

No copies are recorded on COPAC; OCLC notes only one copy in the US, at Yale.
You may also be interested in...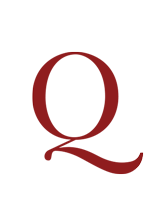 THICKNESSE, Philip.
A Year's Journey through France and Part of Spain.
First Irish edition; an edition was published in Bath in the same year. 'Disappointed in the expectation of falling heir to some property, 1775, "driven out of his own country with eight children in his train," he removed himself to Spain, where he thought he could live more cheaply than in England. This trip employed him until November, 1776, and produced the above book' (Cox). As well as recounting Thicknesse's own experiences, the work also contains advice for would-be visitors to France, for instance discouraging men from taking attractive wives to Paris (lest they be corrupted by the local ladies, famed for their rather slapdash take on marital fidelity and for their equally licentious husbands). Boswell records being recommended the book by Dr Johnson on 3rd April 1778.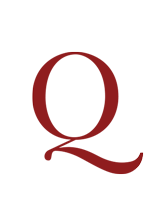 WILLIS, George Brandor.
View of Bayonne, taken from the sand hills on the left of the Adour, when occupied by the British forces on the 12 of March 1814, by Lieutenant George B. Willis, of the Royal Artillery. Dedicated with permission to the Rt. Hon. Earl Mulgrave, Master General of the Ordnance, &c. &c. &c. This print is intended to commemorate the illustrious return of Field Marshal the Duke of Wellington, and that proud period, when after a glorious career of victory, and the deliverance of Spain and Portugal by British valour and perseverance, the English standard was planted before the walls of Bayonne, and the legitimate sovereign of France recalled to add his seal to the general peace of Europe!
On his return from the Peninsular campaign, Wellington first took his seat in the House of Lords and was officially welcomed by the Queen at Buckingham House on 28 June, four days after the publication of this tribute by Edward Orme.