[ESTEVE, Pierre].
Dialogues sur les Arts, entre un Artiste Ameriquain et un Amateur Francois.
Amsterdam [i.e. Paris], 1756.
12mo, pp. [4], 220; very good copy in contemporary mottled calf, richly gilt flat spine with red morocco label, lower corners a bit bumped, red edges.
£650

Approximately:
US $894
€731
Second edition of this important series of dialogues between a South American (native of Peru) painter and a French amateur and connoisseur on the practice and study of painting, with a special emphasis on the art of the painter Jean Baptiste Simeon Chardin (1699-1779). The original edition appeared in 1755. The author was a member of the Montpellier Academy, who wrote on astronomy, harmony and the fine arts.

Barbier I, 952; Cicognara 28; Vinet 4; Schlosser/Magnino, p. 670.

Bound up with: [SORET, J.] Essai sur les Moeurs. Brussels, 1756; pp. [2], 193, [1]. Very good condition. First edition. The author was an avocat of the Paris Parlement.
You may also be interested in...
PFYFFER VON WYHER, Ludwig.
Panorama oder Zirkel-Aussicht vom Rigi Berg. Guide des voyageurs sur le mont Righi.
Fine panorama of the 360 degree view from the Rigi Mountain in Switzerland. The panorama map also has 4 individual views engraved in the corners: view of the mountain from the valley; view of the cottage at the highest point, view from a higher mountain down to the Rigi mountain; and larger scale map. This is a fine survival from the time mountaineering was in its infancy. Twenty years later Turner climbed the mountain and painted his series of fine watercolours (Blue Rigi, Dark Rigi and Red Rigi; which were sold some years ago breaking auction records). Mark Twain visited in 1878 and wrote extensively about the Rigi Mountain.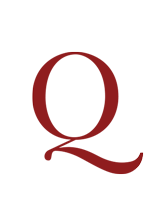 UNRECORDED GARTSIDE, Mary.
Proposal for publishing by subscription a work to be entitles Ornamental Groups, descriptive of flowers, birds, shells, fruit, insects, &c. and illustrative of a new theory of colouring. From designs and paintings by M. Gartside. The whole engraved and coloured under her immediate inspection.
Unrecorded broadside prospectus for Mary Gartside's important work Ornamental Groups, published between 1808 and 1811, which shows her colour theory applied to watercolour painting. The prospectus has twenty lines of text detailing the proposed work.