EVERY, S[imon] F[rederick].
Etchings by S. F. Every, Esq.
[No place, no date], [c. 1834].
Folio (375 x 296 mm.), 32 etchings on 17 sheets, some signed and dated, some dated '1822' and '1823', the majority dated between 1832 and 1834; with the exception of one etching (Landscape with Dog, after R.R. Reinagle, R.A.) all drawn and etched by Every; some light spotting in the margins, but a very good copy; no title-page but titled in gilt as above on the front cover of the original binding of contemporary blue ribbed cloth.
£750

Approximately:
US $0
€0
A rare collection of etchings by the Derbyshire artist and etcher Simon Frederick Every (1804-1888), probably put together by the artist himself. This is the earliest collection of his work known.

The etchings include a series of four Italianate ruins, some views of tumbledown cottages, landscape views, a large view of Knowle Church in Warwickshire (very spotted, as bound at end), and several images of street musicians, beggars and other street life, some of these copied from Old Master prints, especially Rembrandt.

Every was the son of Sir Henry Every and published two books later in the 1840s: Etchings of the Church, Monuments and Castle of Tong in 1841, while another was an eclectic work on the Art of Netting in 1845. In 1856 he emigrated to New Zealand where he settled in Dunedin, making etchings (and later lithographs) of the surrounding countryside, and winning a silver medal at an art festival. He seems to have made his living as a farmer in New Zealand, supplemented by his artistic output.

OCLC locates 4 copies: Getty, New York Public, Illinois, and Yale; no copy in COPAC, not in the British Library or Prints and Drawing Dept; not found in any bibliography consulted.

You may also be interested in...
THE IVANHOE BALL, AN ATTENDEE'S COPY [LAGARENNE, Félicité, artist].
[Costumes d'Ivanhoe au bal donné par ... le prince et princess d'Orange à Bruxelles, mercredi le 5 février 1823.]
First and only edition of a fine and rare suite of ten hand-coloured lithographs commemorating a ball inspired by Scott's Ivanhoe, held in Brussels on 5 February 1823 by the Prince and Princess of Orange in honour of the British community in that city. There were thirty-two guests at the ball, all attending in elaborate costume, and dancing a quadrille that became the talk of the town, and remained 'the principal topic of conversation at Brussels' several months later (The Repository of Arts, May 1823). According the printed programme, Lord Danlo was Ivanhoe, the Black Knight was played by Mr de Janti, and Mrs Berkley took the role of Rowena. Further down the list is Mrs Fielden (sic), as Alicia, wife of the Joseph Ffeilden who owned this copy – she can be seen on the left in Plate VII.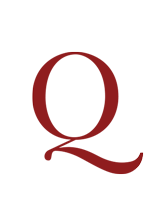 BELLIN, Jacques Nicolas.
Essai géographique sur les Isles Britanniques.
First edition. A description of the British Isles by the first chief hydrographic engineer of the Dépôt des cartes, plans et journaux du Ministère de la Marine. Alongside the geographical depiction of Great Britain, Bellin includes a guide to navigating its coasts and a treatise on the making of charts, with references to other cartographers and their work. The author, who held his post at the Dépôt for over fifty years, was a contributor to the Encyclopédie, admired as a philosophe, and a member of the Royal Society. His most celebrated works were the Neptune François (1753) and the Hydrographie française (2 vols, 1756–1765).