FENTHAM, Thomas.
Printed trade label. 'Thomas Fentham, Carver, Gilder, and Picture-Frame Maker, at No. 52, opposite Old Round Court, Strand, London. Sells all Sorts of Picture, Print and Looking-Glass Frames, of any colour to match Rooms; various Sorts of Green and Gold Dressing-Glasses, rich Girandoles, &c. and Green and Blue Venetian Window-Blinds. Old Pictures and Prints cleaned, lined, repaired, and secured from Dust. [
London, after 1779 and before 1794
Trade label (72 x 68 mm), pasted on verso of linen backed print: 'Cupid Sleeping. From a painting of Guido Reni, in the Collection of Sir Laurence Dundas Bar.' Engraved by Robert Strange, cut close to plate mark (380 x 440 mm).
£500

Approximately:
US $0
€0
Thomas Fentham (1774-1808) 'was a leading looking glass and picture framer in the Strand, whose business was carried on after his death by his son'.

The label offered here is not known to the National Portrait Gallery's Directory of British Frame makers (online). They know of two different worded labels from this address.
You may also be interested in...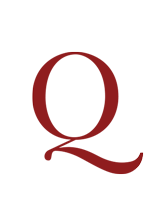 CAMPANELLA, Tommaso.
De Monarchia Hispanica. Editio novissima, aucta & emendata ut præfatio ad lectorem indicat.
Second Elzevir edition in Latin of Campanella's important political tractate on a universal monarchy, including in Chapter 31, 'De altero Hemispherio & Mundo Novo', a discussion of the settlement of America and the importance of defending it from English (Protestant) influence.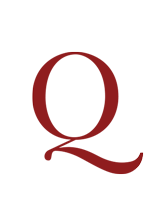 'FIRST OF THE ENGLISH POETS OF OUR AGE' SPENSER, Edmund.
The Faerie Queen: The Shepheards Calendar: together with the other Works of England's Arch-Poët, Edm. Spenser: collected into one Volume, and carefully corrected.
First collected edition, second issue, of the 'first of the English poets of our age, as his poems prove, written under the smile of the Muses, and with a genius destined to live' (William Camden). This volume contains all of Spenser's poetical works including Prosopopoia or Mother Hubberds Tale, which was left out of the 1611 issue, because of its allegorical attack on Lord Burghley, the father of the (then living) Lord Treasurer Robert Cecil.