FERRARA, Francesco.
La tassa sul macinato. Dev'ella abolirsi, mantenersi o riformarsi?
Florence, successors of Le Monnier, 1871.
Tall 8vo, pp. 129, [1] blank, [1] contents, [1] blank; creased where previously folded; uncut in the original printed wrappers, a little chipped and marked in places, stamp to rear cover.
£350

Approximately:
US $468
€396
First edition of a contribution by Ferrara on the question of the macinato or Italian grist tax.

The idea in Italy of taxing the grinding of cereals dates from the Middle Ages, falling in and out of favour with legislators throughout Italy from that time, and was an important episode in Italian history in the second half of the nineteenth century. After various previous attempts, it had been introduced across the country in 1868. 'The system adopted consisted in applying an instrument in the mills which registered the revolutions of the millstone or those of the cyclinders and taxed the miller in accordance, giving him the right to charge every customer a fixed rate, according to the weight of the cereals ground … As the instruments which ought to have been applied were at first not ready in sufficient number, much arbitrary taxation took place, and provoked riots, in repressing which blood was shed' (Palgrave).

Ferrara, who was in favour of the tax, took an important role in the debate over it, as both economist and politician. However, this 'tax of despair' as it was called, which laid a heavy burden on the people, led increasingly to popular disquiet and was finally abolished in 1884.

Einaudi 1869.
You may also be interested in...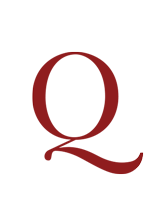 RICARDO, David.
Grundgesetze der Volkwirthschaft und Besteuerung. Aus dem Englishen übersetzt von Dr. Ed. Baumstark … Zweite durchgesehene, verbesserte und vermehrte Auflage [from general title: Erster Band. Übersetzung].
Complete second edition of the second German translation of Ricardo's Principles, based on the third English edition of 1821. The first edition of this translation was published in 1837, based on the second English edition (1819) as the translator was unable to obtain a copy of the third; a companion volume of commentary by the translator followed in 1838. This second edition was in fact issued without the commentary, the latter being reissued in 1905 as a separate work (although in an entirely revised, i.e. rewritten form by Karl Diehl (1864–1943), professor at Königsberg and, later, at Freiburg, who dedicates his labour to the 70-year-old Adolf Wagner), but is offered here to complete the set.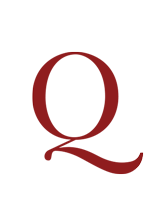 [TURNER, George].
An Inquiry into the revenue, credit, and commerce of France. In a letter to a member of the present parliament.
First editions. These three pamphlets all stem from the debate in the House of Lords of 1 June 1742 on the Trade & Navigation Bill. They all hinge on a single aspect of the debate – whether France could fund another war from her export and import revenues.