'THE OLD SHEET AT TURIN'
[FITZ-PATRICK, Robertus, translator, probably pseud.]
The sacred History of the Holy Sheet. Collected from grave Authors, and translated from the Italian. London: Printed for M. Cooper … 1745.
London: Printed for M. Cooper … 1745
8vo., pp. 35, [1]; a fine copy in modern boards.
£750

Approximately:
US $0
€0
First edition of what appears to be the first book in English devoted to a description of the Turin Shroud and its history, curiously combining a sympathetic text with a heavily ironic, anti-Catholic preface, particularly anti-European Catholics. Can the preface have been influenced by the events of 1745? If translated from the Italian, 're-published, about twenty Years ago, at Turin', we have not identified the original.

Fitz-Patrick writes that he has undertaken this work to acquaint English Catholics with the practices of their church abroad, particularly the veneration of relics: 'there is a most astonishing Number of these venerated Things Abroad, which our best Catholicks here have scarce ever heard of; or, at least, are but very imperfectly acquainted with their particular Histories. Of this number, it may be, is the Old Sheet at Turin; the History of which has never been published in our Language.'

As the title-page says, the history is 'collected from grave authors', notably Bede and Emanuel Philbert Pingonius, who was writing in 1581, three years after the shroud was transferred from France to Turin. It traces the early, suppositious itinerary of the Shroud in Jerusalem, Syria, and Greece until the fifteenth century, when the Middle East was overrun by Turkish 'barbarians' and the Shroud was given to Geoffrey de Charney, who took it to Lirey in France for safekeeping. His granddaughter Lady Margaret de Charney presented it to the Duke of Savoy, who they took it to Turin in 1578. There is devotional advice on 'contemplation of the Shroud' and a final prayer, all at odds with the tone of the preface.

ESTC locates only five copies: BL, Bodley, Exeter University; Union Theological Seminary, and the W. A. Clark Library. OCLC adds NLS and Columbia.
You may also be interested in...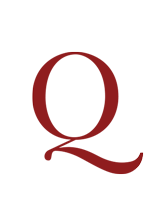 [PALMIERI, Giuseppe].
Riflessioni sulla pubblica felicità relativamente al Regno di Napoli. Seconda edizione dall' autore accresciuta.
Second edition, substantially enlarged. 'Giuseppe Palmieri, Marchese di Martignano (1721–94?), was one of that brilliant band of Neapolitans in which Filangieri was perhaps the most widely known figure. Palmieri was primarily a practical administrator. But the welfare economics of the eighteenth-century Consultant Administrators can perhaps be best appreciated by reading his Riflessioni sulla pubblica felicità relativemente al regno di Napoli (1787) or his Pensieri economici … (1789) or his Della ricchezza nazionale (1792)' (Schumpeter, p. 177n).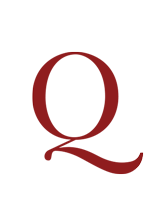 [DESJARDINS, C.
L. G.] Campagnes des Français en Italie, sous les ordres, jusqu'au traité de Campo-Formio, seconde edition, augmentée d'un sixième volume contenant les campagnes de ce général en Egypte, notamment sa dernière en Italie, el la bataille de Maringo, ainsi que les événemeus les plus remarquables en France, tels que le 18 brumaire an 8, le 3 nivôse en 9, jusqu'a la paix definitive.
First published as Campagnes des Français en Italie, ou histoire militaire, politique et philosophique de la Rèvolution in 1798, this is one of the earliest military histories of the French revolutionary wars. The present 1802 edition includes an extra volume with an account of the battle of Marengo, a crucial French victory which won the 1800 Italian campaign for Napoleon and drove the Austrians out of most of Italy, and Napoleon's campaign in Egypt, which, when it failed, ended all Napoleon's aspirations for empire in the Orient.