'THE OLD SHEET AT TURIN'
[FITZ-PATRICK, Robertus, translator, probably pseud.]
The sacred History of the Holy Sheet. Collected from grave Authors, and translated from the Italian. London: Printed for M. Cooper … 1745.
London: Printed for M. Cooper … 1745
8vo., pp. 35, [1]; a fine copy in modern boards.
£750

Approximately:
US $1034
€842
First edition of what appears to be the first book in English devoted to a description of the Turin Shroud and its history, curiously combining a sympathetic text with a heavily ironic, anti-Catholic preface, particularly anti-European Catholics. Can the preface have been influenced by the events of 1745? If translated from the Italian, 're-published, about twenty Years ago, at Turin', we have not identified the original.

Fitz-Patrick writes that he has undertaken this work to acquaint English Catholics with the practices of their church abroad, particularly the veneration of relics: 'there is a most astonishing Number of these venerated Things Abroad, which our best Catholicks here have scarce ever heard of; or, at least, are but very imperfectly acquainted with their particular Histories. Of this number, it may be, is the Old Sheet at Turin; the History of which has never been published in our Language.'

As the title-page says, the history is 'collected from grave authors', notably Bede and Emanuel Philbert Pingonius, who was writing in 1581, three years after the shroud was transferred from France to Turin. It traces the early, suppositious itinerary of the Shroud in Jerusalem, Syria, and Greece until the fifteenth century, when the Middle East was overrun by Turkish 'barbarians' and the Shroud was given to Geoffrey de Charney, who took it to Lirey in France for safekeeping. His granddaughter Lady Margaret de Charney presented it to the Duke of Savoy, who they took it to Turin in 1578. There is devotional advice on 'contemplation of the Shroud' and a final prayer, all at odds with the tone of the preface.

ESTC locates only five copies: BL, Bodley, Exeter University; Union Theological Seminary, and the W. A. Clark Library. OCLC adds NLS and Columbia.
You may also be interested in...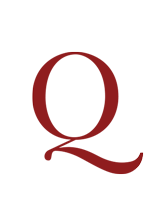 HOOKER, Richard.
Of the Lawes of Ecclesiastical Politie, eight Bookes [Bound with:] Certayne Divine Tractates … London, Printed by W. Stansby. 1622 [–1631].
Fourth edition, first issue, of the Preface and Books 1-4 (first published in 1593), third edition of Book 5 (first published in 1597), bound here with the third edition of 'Certayne Divine Tractates' (1631), issued with a 1622 general title-page (rather than the usual 1632).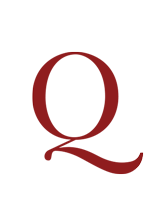 ELIZABETHAN SCHOOL BOOK OCLAND, Christopher.
Anglorum praelia, ab Anno Domini. 1327. anno nimirum primo inclytissimi Principis Eduardi eius nominis tertii, usque ad Annu[m] Domini 1558. Carmine summatim perstricta. Item. De pacatissimo Angliae statu, imperante Elizabetha, compendiosa narratio . . . Hiis Alexandri Nevilli Kettum: tum propter argumenti similitudinem, tum propter orationis elegantiam adiunximus.
First published in 1580, this is one of three closely similar 1582 editions of Ocland's Anglorum proelia which add two works at the end: Ocland's Eirēnarchia (a continuation of Anglorum proelia first published in 1582) and Alexander Neville's account of the 1549 Norfolk rising, De furoribus Norfolciensium Ketto duce (first published in 1575).