"THE FIRST SYSTEMATIC TREATISE ON ECONOMICS BY A SPANIARD"
FLÓREZ ESTRADA, Alvaro.
Cours Éclectique d'Économique Politique...
Paris, Treuttel et Wurtz, 1833.
3 vols., 8vo., pp. [6], xxiv, 424; [6], 427, [1] blank; [6], 417, [1]; an attractive copy, mild sporadic foxing else very good, in contemporary quarter calf and marbled boards, spine gilt ruled and decorated with gilt lettered black morocco labels, corners lightly bumped.
£1000

Approximately:
US $1337
€1133
First French translation of a work work which has been described as "the first systematic treatise on economics written by a Spaniard" (Germán Bernácer in ESS). It was first published in Spanish in 1828

Exiled to England from Spain upon the restoration of Fernando VIII's absolute rule in 1823, having initially served as a government offical and later chief justice of Seville, Flórez-Estrada (1765-1854), spent much time writing. This, his principal work, was "based principally upon the theories of Adam Smith and the English economists contemporary with Flórez Estrada. Although he defended commercial freedom and advocated the abolition of customs duties he admitted the expediency of export duties in certain cases. He supported Malthus' theory of population and Ricardo's theory of rent. His most original doctrine was that private ownership of land was an unjust privilege to which should be ascribed 'the labourer's failure to obtain the entire fruit of his labor.' Anticipating John Stuart Mill and Henry George, he was one of the first to defend on economic grounds the common right to land... Flórez Estrada's analysis of taxes and their effects, especially those that fall upon land, is one of the most interesting parts of his work. He considered that a tax on rent is the most just and convenient tax but he did not favor making it the sole one, nor did he advocate direct taxes exclusively... Flórez Estrada had considerable influence upon the development of the science of economics in Spain. His works were published in many editions and translations and won the respect of his contemporaries" (ibid).

Blanqui, in his History of political economy in Europe, calls this work "one of the most remarkable treatises that have been published since that of J.B. Say", and describes the method of Flórez Estrada as similar to that of "the celebrated Russian economist Henri Storch" (p.492).

Einaudi 1908; Goldsmiths' 27844; Kress C.3485.
You may also be interested in...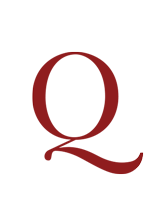 ROSCHER, Wilhelm.
Principles of Political Economy … from the thirteenth (1877) German edition. With additional chapters furnished by the author, for this first English and American edition, on paper money, international trade, and the protective system; and a preliminary essay on the historical method in political economy (from the French) by L. Wolowski, the whole translated by John J. Lalor.
First English edition, published simultaneously in Chicago and New York, of Roscher's main work, originally published in 1854, which 'became perhaps the most widely-read textbook of economics in Germany in the second half of the nineteenth century' (Blaug).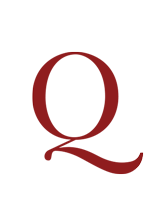 SCIENTIFIC AGRICULTURE [YOUNG, Arthur].
A Six Weeks Tour, through the Southern Counties of England and Wales. Describing, particularly, I. The present state of agriculture and manufactures. II. The different methods of cultivating the soil. III. The success attending some late experiments on various grasses, &c. IV. The various prices of labour and provisions. V. The state of the working poor in those counties, wherein the riots were most remarkable. With descriptions and models of such new invented implements of husbandry as deserve to be generally known: interspersed with accounts of the seats of the nobility and gentry, and other subjects worthy of notice. In several letters to a friend. By the author of the Farmer's Letters.
First edition. 'Young's own estimate of this book is that it is one "in which for the first time, the facts and principles of Norfolk husbandry were laid before the public", but important as these facts were ... the book is more valuable than Young would have us believe. It laid before the public "the fact and principles" of the husbandry of a line of country from Bradfield to London and from London to South Wales, and the details given were quite all-inclusive. They comprised the crop rotations, the implements used, the cost of labour and provisions, which often varied surprisingly in a few miles, the size of farms, and the horses or oxen employed on holdings of different sizes ... Passing reference is [also] made to local industry, such as the manufacture of Witney blankets, and useful facts and figures about it are mentioned' (Fussell).