FOSSÉ, Charles Louis François.
Idées d'un militaire pour la disposition des troupes confiées aux jeunes officiers dans la défense et l'attaque des petits postes.
Paris, de l'imprimerie de Franç. Amb. Didot l'Ainé chez Alexandre Jombert, 1783.
4to (285 x 220 mm), pp. [xiv], 116, 60, [22, with eleven folding colour-printed plates tipped on as issued], [2]; dedication with colour-printed coat of arms; contemporary mottled sheep, gilt; foot of spine a little damaged.
£3750

Approximately:
US $5016
€4249
First edition. 'Ouvrage estimé' (Brunet). A splendidly illustrated military treatise and excellent example of French colour printing written by a French infantry officer and mathematician who distinguished himself in the Seven Years' War.

Fossé wrote this work whilst garrisoned at Nancy where he was involved in training and educating the troops. He divides his work into three parts: the first discussing various forms of constructing fortifications; the second, the manner in which small entrenchments and outworks were to be attacked; and, the third, the best methods of producing coloured military maps and charts. The attractive plates, which show, for example, the 'Application de la fortification de campagne', 'Defenses de postes', and a 'Plan d'un chateau escarpe occupé par 300 hommes disposés à se défenre contre un attaque d'emblée', were originally drawn by Fossé. They were engraved by Louis Marin Bonnet, who utilised the crayon manner colour-printing technique which he claimed to have invented. Although his assertion 'to the discovery of the whole method is out of the question, he at least seems to have been the first to imitate the quality of pastel by printing a crayon engraving in various colours, apparently using a plate for each tone . . . . His pigment seems to have been comparatively permanent in colour' (Hind, A short history of engraving and etching p. 288).

Inserted in this copy are three additional leaves with a manuscript biographical note on the author signed, Alexandre Fossé 1858, and two copies of the letter sent by Louis XVI to Charles Fossé in 1785 awarding him the cross of the Order of St Louis, an honour given to exceptional officers. Fossé's military career ended, in 1793, when he was accused of being a royalist. He later accepted a post at the ministry of finance where he remained until 1812, retiring at the age of 78.

Brunet II 1354; Graesse II 620; Waddleton, Books with colour printed illustrations 1783.2.


T2711
You may also be interested in...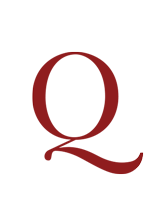 a great chemist KUNCKEL VON LÖWENSTERN, Johann.
Collegium physico-chemicum experimentale, Oder Laboratorium Chymicum, In welchem Deutlich und gründlich Von den wahren Principiis in der Natur und denen gewürckten Dingen so wohl über als in der Erden, Als Vegetabilien, Animalien, Mineralien, Metallen, wie auch deren wahrhafften Generation Eigenschafften und Scheidung, Nebst der Transmutation und Verbesserung der Metallen gehandelt wird, Denen Liebhabern natürlicher Wissenschafften zum ungemeinen Nutzen nunmehro endlich Mit einem vollständigen Register und Vorrede herausgegeben Von Johann Caspar Engelleder.
the rare first edition of a famous chemical handbook, the most important work of the leading german chemist of the second half of the seventeenth century. Partington, devoting pp. 361-77 of vol. II to Kunckel, gives 'a nearly complete bibliographical account with comment' (Marie Boas Hall in DSB), with many references to the discoveries contained in this book, including as it does 'an interesting account of the large laboratory ("gold house") in Dresden, as big as a church, with furnaces and tall chimneys, of the old manuscripts, and of the harsh treatment of former alchemists who failed to achieve results ... Kunckel had great enthusiasm (es ist die Chymie das edelste Studium in der Welt), ample opportunities for experiment, a capacity for keen observation, great patience and stubborn application - in fact all the qualities which are found in a great chemist. He was a man of transparently honest character, and in such cases where his word is set against that of such men as Leibniz and Stahl, it may be accepted without hesitation' (Partington).
[AUSSOURD, René] DUMAS, Alexandre.
Les Trois Mousquetaires.
Edition de grand luxe, number 39, one of 250 copies on Chine paper, one of a 100 copies with drawings with parts of the engravings.