PRINTED ON BLUE PAPER
FUSELI, Henry.
Discorsi tre sulla pittura recitati dal celebre Errico Fuseli nella R. Accademia di Londra. Traduzione dall'Inglese.
Rome, pel Fulgoni, 1804.
4to, pp. 48, printed on thick blue paper, a very good crisp and clean copy in modern sheep, gilt spine and red labels.
£675

Approximately:
US $0
€0
Rare first Italian translation of Fuseli's Lectures on Painting, a series of three lectures delivered at the Royal Academy in 1801 and originally published in the same year. The lectures were published under Fuseli's own superintendence in a more extended form than that in which they were delivered. Their translator into Italian was Luigi Especco who added additional footnotes.

'The Italian translation … was published in 1804 as Discorsi tre sulla pittura; however, neither Denis Mahon (Studies in seicento art and theory, London 1947, pp. 216 ff.) nor Gert Schiff (Johann Heinrich Fuessli, 1741-1825, Munich 1973) were able to trace this supposed edition' (RIBA, Early Printed Books, 1150 note). Well, had they looked in Cicognara under Fuesli they would have found it there at no. 129. It is curiously rare though with only the copy at Oxford in COPAC, and no copies in German libraries (KVK) or located in OCLC.
You may also be interested in...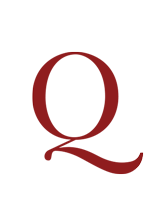 UNRECORDED GARTSIDE, Mary.
Proposal for publishing by subscription a work to be entitles Ornamental Groups, descriptive of flowers, birds, shells, fruit, insects, &c. and illustrative of a new theory of colouring. From designs and paintings by M. Gartside. The whole engraved and coloured under her immediate inspection.
Unrecorded broadside prospectus for Mary Gartside's important work Ornamental Groups, published between 1808 and 1811, which shows her colour theory applied to watercolour painting. The prospectus has twenty lines of text detailing the proposed work.
WATELET, Claude Henri.
L'Arte della Pittura. Poema con alcune riflessioni che servono di note tradotto in italiano da Nemillo Caramicio.
First Italian edition, translated from the true first edition (1760) of this didactic poem, Watelet's first work, composed at the country seat of Moulinjoli after his travels in Germany and Italy. It is dedicated to the members of the Royal Academy of Painting, with a preliminary discourse and reflections on the different aspects of painting, serving as a commentary on the poem. The work proved successful, and assured its author a seat in the Académie française.