ODE TO DALI
GARCÍA LORCA, Federico.
Ode à Salvador Dalí. Texte espagnol & traduction par Louis Parrot & Paul Eluard.
[Paris], GLM, [1938].
4to, pp. [32], with frontispiece portrait of García Lorca with Dalí (a photograph dating from 1927); text in Spanish with French translation opposite; a very good copy in the original printed wrappers, light wear to edges.
£600

Approximately:
US $0
€0
First separate edition of Lorca's Ode to Salvador Dalí, and first appearance in French, in a translation by the French surrealist poets Paul Eluard and Louis Parrot. The poem was first published in the original Spanish in April 1926 in the Revista de Occidente; a luxury edition to be published by Emilio Prados was planned for 1927 but never appeared.

'The Ode constitutes not only a fervent affirmation of Lorca's friendship with Dalí but an appraisal of contemporary painting as represented in Spain by his friend. Lorca admired in Dali's work – as in that of his cubist predecessors – its symmetry, objectivity and lack of sentimentality, its flight from both outmoded realism and the "impressionist mist"... The Ode to Salvador Dalí is perhaps the finest paean to friendship ever written in Spanish, and the fact that it appeared in one of the most important journals in Europe filled the painter with pride, as he recalled in 1980. Nor did the poem fail to attract the attention of the critics...' (Ian Gibson, Federico García Lorca, 1989, p. 159-162).

One of 515 numbered copies, of which this is one of 500 on papier vélin.

Laurenti & Siracusa 389.
You may also be interested in...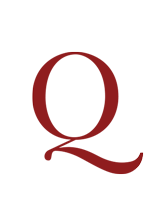 BIARD, François Auguste.
Deux années au Brésil.
First edition. 'François Auguste Biard was born in Lyon in 1788, and died near Fontainebleau in 1882. A painter without much talent, but an extremely clever person, he managed to fall into the good graces of Louis Philippe, who ultimately bought many of his paintings for Versailles. Biard travelled a great deal; he visited Egypt, the Middle East, and Spitzbergen, where he took Leonie d'Aunet with whom he lived at the time, and whom he later married. He visited Brazil in 1860. In Rio he succeeded in ingratiating himself with the Emperor, who in turn commissioned him to paint his portrait, as well as that of several members of the Imperial family. Biard travelled through Espirito Santo and up to the River Amazon by way of the coastal cities. He published the account of this journey in the magazine, Le tour du monde. In 1862 he assembled it into one volume, illustrated by Riou from his own sketches' (Borba de Moraes).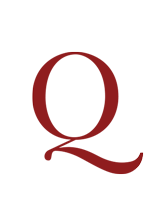 RODNEY, Caesar Augustus, and John GRAHAM.
The reports on the present state of the United Provinces of South America; drawn up by Messrs. Rodney and Graham, commissioners sent to Buenos Ayres by the government of North America, and laid before the Congress of the United States; with their accompanying documents; occasional notes by the editor; and an introductory discourse, intended to present, with the reports and documents, a view of the present state of the country, and of the progress of the Independents.
First edition. 'After James Monroe became president Rodney began to play a role in foreign affairs, as the negotiator, for instance, with the delegate from Brazilian revolutionaries. In 1817–1818 he went to South America as one of three commissioners to examine the state of the new governments there. Rodney's report on conditions in the Argentine provinces was the most favorable of the three reports submitted. His opinion that the new government had made as much progress as could reasonably be expected encouraged the administration to recognize its independence' (ANB). 'Graham . . . was a public servant who enjoyed the confidence of President Jefferson. Named minister plenipotentiary to Portugal (but to reside in Brazil) he spent less than a year in Rio de Janeiro where the climate had an adverse effect on his health. The third commissioner was Theodorick Bland' (Naylor).