UNRECORDED
GARTSIDE, Mary.
Proposal for publishing by subscription a work to be entitles Ornamental Groups, descriptive of flowers, birds, shells, fruit, insects, &c. and illustrative of a new theory of colouring. From designs and paintings by M. Gartside. The whole engraved and coloured under her immediate inspection.
[London], printed by W. Bulmer and Co., [1808].
Broadside, folio (310 x 250 mm.), uncut on full sheet, a few creases, but clean and fresh, with some authorial(?) corrections and additional notes (3 lines) in ink.
£600

Approximately:
US $802
€679
Unrecorded broadside prospectus for Mary Gartside's important work Ornamental Groups, published between 1808 and 1811, which shows her colour theory applied to watercolour painting. The prospectus has twenty lines of text detailing the proposed work.

'This work will be published in Folio. It will consist of Twelve Numbers, each containing six plates, three coloured, and three in brown, in a style peculiar to the Author; with an appropriate quantity of letter-press … the Plates coloured with the greatest care, so as to be exact representations of the Original Drawings. The Letterpress will treat on the Art of Painting … The first number will be published in the Spring, 1808 [last number amended to '9' so the date now reads '1809] …

Mary Gartside (before 1761–1809?) was an English flower-painter and colour theorist. 'In chronological as well as intellectual terms Gartside can cautiously be regarded as an exemplary link between Moses Harris, who published an influential theory of colour in the second half of the 18th century [Natural System of Colours, 1766] and Goethe's substantial publications on colour in the early 19th century [Zur Farbenlehre, 1810]. Certain elements of Gartside's theory might have predated ideas which Goethe elaborated in much greater detail, such as the effect of colour combinations, the significance of light and shade in relations to tints, and the eye of the beholder as the centre and origin of colour perception … She is referred to by Goethe in the historical section of his Theory of Colours' (A. Loske, "Mary Gartside" A female colour theorist in Georgian England, 2010, pp. 1 and 4).
You may also be interested in...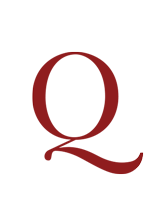 BARRY, James.
An Inquiry into the Real and Imaginary Obstruction to the Acquisition of the Arts in England.
First edition of the Irish painter James Barry's first book which he had begun writing while in Rome and published a few years later, after he had become a member of the recently founded Royal Academy. It is a passionate plea for English patronage of the arts, especially painting. Barry noted that English collectors traditionally favoured Old Master pictures but were less enthusiastic in supporting native talent. Barry also argued that history painting needed public support beyond mere lip service.
WATELET, Claude Henri.
L'Arte della Pittura. Poema con alcune riflessioni che servono di note tradotto in italiano da Nemillo Caramicio.
First Italian edition, translated from the true first edition (1760) of this didactic poem, Watelet's first work, composed at the country seat of Moulinjoli after his travels in Germany and Italy. It is dedicated to the members of the Royal Academy of Painting, with a preliminary discourse and reflections on the different aspects of painting, serving as a commentary on the poem. The work proved successful, and assured its author a seat in the Académie française.