GASPERINI, Oreste.
Ente radio rurale radioprogramma scolasico n. 55 del 26 febbraio 1938 XVI ore 10:30: Come si diventa aviatori.
Rome, Tumminelli & Co., 1938.
Lithograph in colour, 31¾ x 43½ in (80.5 x 111 cm); vibrant colour, photographic reproductions, minor folds visible through centre; linen backed; rare, very fine.
£450

Approximately:
US $619
€506
The Rural Radio Organization (EER) was instrumental in bringing political and cultural propaganda to rural communities during the Ventennio. It did so by launching a series of campaigns highlighting Italian military achievements, the technological advancements of modern warfare, historical programming as well as cultural programming that supported the imperial aspirations of the Fascist regime. Many such programmes were specifically produced for children and, with the added advantage of bypassing schools and teachers, the EER could directly influence the younger generation with ideals of nationalism and collective identity. This emphasis on national unity over regionalism, coupled with the focus on glorification of Italian history inevitably led to the Fascist concept of cultural strength and the dangers of foreign powers. Toward the end of the 1930s, as Hitler grew in power and the Italo-German alliance began to favour Germany, the EER's educational broadcasts strategically heightened its message against foreign governments and turned further towards the uniform advertisement of Italy's unity and superiority.
You may also be interested in...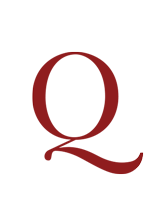 [PALMIERI, Giuseppe].
Riflessioni sulla pubblica felicità relativamente al Regno di Napoli. Seconda edizione dall' autore accresciuta.
Second edition, substantially enlarged. 'Giuseppe Palmieri, Marchese di Martignano (1721–94?), was one of that brilliant band of Neapolitans in which Filangieri was perhaps the most widely known figure. Palmieri was primarily a practical administrator. But the welfare economics of the eighteenth-century Consultant Administrators can perhaps be best appreciated by reading his Riflessioni sulla pubblica felicità relativemente al regno di Napoli (1787) or his Pensieri economici … (1789) or his Della ricchezza nazionale (1792)' (Schumpeter, p. 177n).
THE BUTTERFLY SUITE DALI, Salvador.
Normandie. French Railways.
Mont Saint-Michel meets stone circles, butterflies and surrealist heads in this promotional SNCF poster for train travel in Normandy.